How The Biggest Olympic Sex Scandal Yet Cost a Brazilian Diving Duo a Medal
A "marathon sex session" may have robbed them of Olympic glory.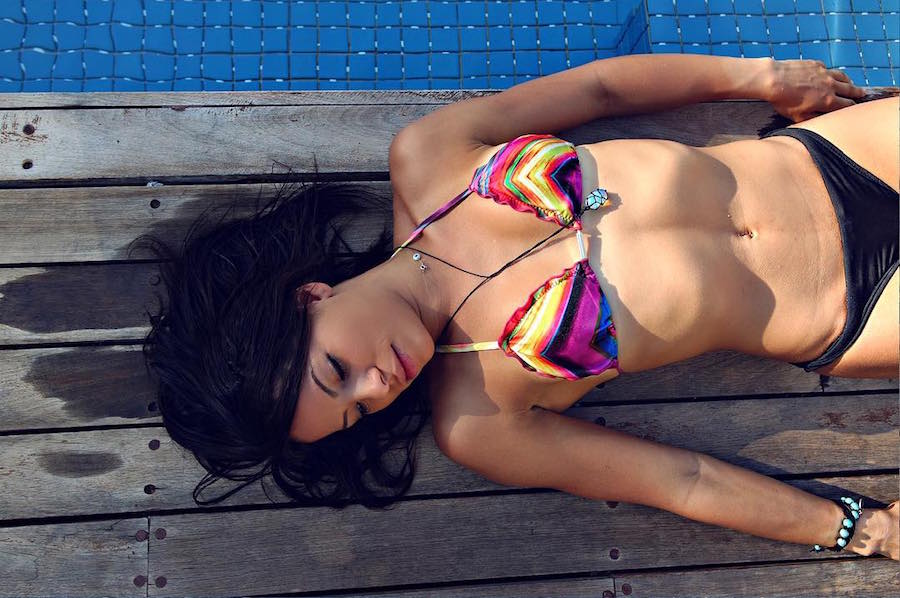 An Olympic diving team has been torn asunder by a sex scandal in Rio. 
Brazilians Giovanna Pedroso, 17, and Ingrid Oliveira, 20, finished dead last in the synchronized diving competition last week and now we know why—Oliveira, pictured above, was reportedly having a heaping helping of sex.
https://www.instagram.com/p/BFZLQvJoZ1_https://www.instagram.com/p/BIkBYKPDHgk
It's not that Pedroso begrudges her girl a little physical release, but she would have liked to get back to her bed the night before the biggest competition of her life. Only, she couldn't. 
Pedroso was sexiled from her room all night, according to reports, while Oliveira enjoyed a "marathon sex session" with dreamy canoeist Pedro Goncalves. 
https://www.instagram.com/p/BItW4o-jIpkhttps://www.instagram.com/p/BF8r4FLIZ6u
The next day, the divers performed terribly, with one local media outlet declaring their performance "pathetic." Now, it looks as if they'll never perform together again. 
"After the Olympics, I will focus on my individual," Pedroso told a Brazilian newspaper. "It's good because I will not need to depend on anyone. Then I will be able to improve and evolve more."
https://www.instagram.com/p/BAMWiIkoZ1Jhttps://www.instagram.com/p/7F-_A6IZ0N