'Breaking Bad' Actor Dean Norris Tweeted Out 'Sex Gifs' in Epic Social Media Fail
What's going on, Hank?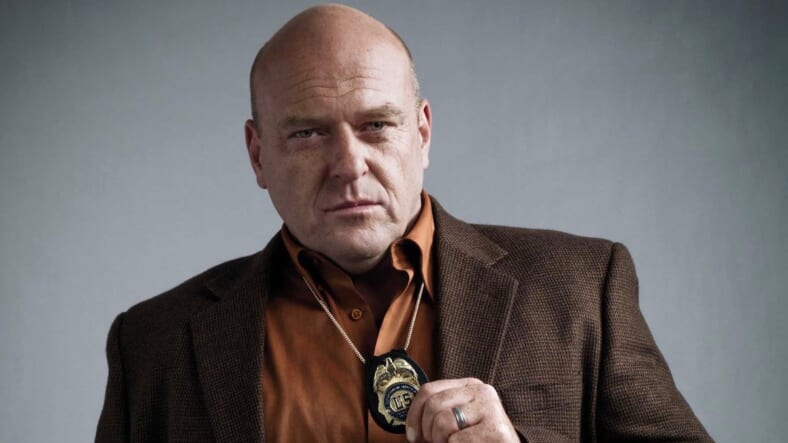 It seems Dean Norris, who played DEA agent Hank Schraeder on Breaking Bad, is still figuring out how to use Twitter, despite joining the platform back in 2012.
The 55-year-old actor just inexplicably tweeted out "Sex gifs," and a lot of people assume he was trying to look up naughty shit on the search bar and accidentally hit send.
The tweet was posted on May 22nd and is still up. Maybe it actually was on purpose? Maybe he was hacked? We need answers, Dean.
In any event, Twitter rejoiced at the perceived sex gif blunder, responding with a few sex gifs of their own.
https://twitter.com/RachelMcmuffin/status/999150875657502720
https://twitter.com/pattymo/status/999316817905582080
Please tweet responsibly.