The 'Breaking Bad' Movie May Bring Back Bryan Cranston, Krysten Ritter, and More
Code-named "Greenbrier," the movie would cover Jesse Pinkman's life after the series finale.
AMC/Breaking Bad
Greenbrier, the Breaking Bad movie that's supposedly going to tell the story of Jesse Pinkman's life after the series ended, is beginning to sound like a pretty big deal. 
If at least one major fan site is to be believed the movie will feature not only Aaron Paul (Pinkman) but Jonathan Banks, Krysten Ritter, and yes, Walter White himself, Bryan Cranston.
Cranston has said all along he'd do it if the opportunity arose, so maybe that's not much of a surprise—and who knows what form his return to Walt might take? Flashbacks.
Revenge of the Fans (RTF) is the site claiming it managed to get hold of a Greenbrier cast list, and since so many names on that list played characters that died in the show, scenes from Pinkman's life not shown in the course of Breaking Bad would make sense.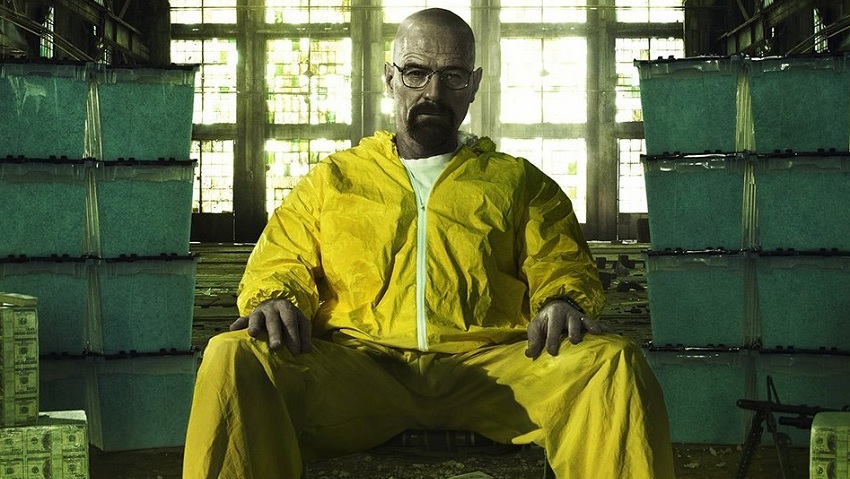 RTF's post on the leak speculated on the actual plot of Greenbrier with these alleged cast revelations in mind:
…I think it's fair to assume that there will be ample flashbacks in Greenbrier. And considering we haven't seen Cranston walking around with a shaved head as he promotes The Upside, I think it's another safe bet that whatever scene he's in takes place in the very early days of Jesse and Walter's collaboration. But who knows? Maybe they got him a very convincing bald cap.
It does make sense.
The sheer number of past players on this list indicates Greenbrier is probably a big deal. In the end we won't know what's up until the first trailer drops—if then.
One thing seems true: a lot of people really do want to know what happened to Jesse—however troubled he was, fans of the show always felt they could pull for him with less guilt than they did for Walt. 
In the fictional universe of Breaking Bad, a happy ending for one character would actually be the least predictable plot twist of them all. Fingers crossed for Pinkman.