This Woman May Be the Best College Basketball Player in History — And You Probably Don't Know Her Name
You'll want to remember it, though.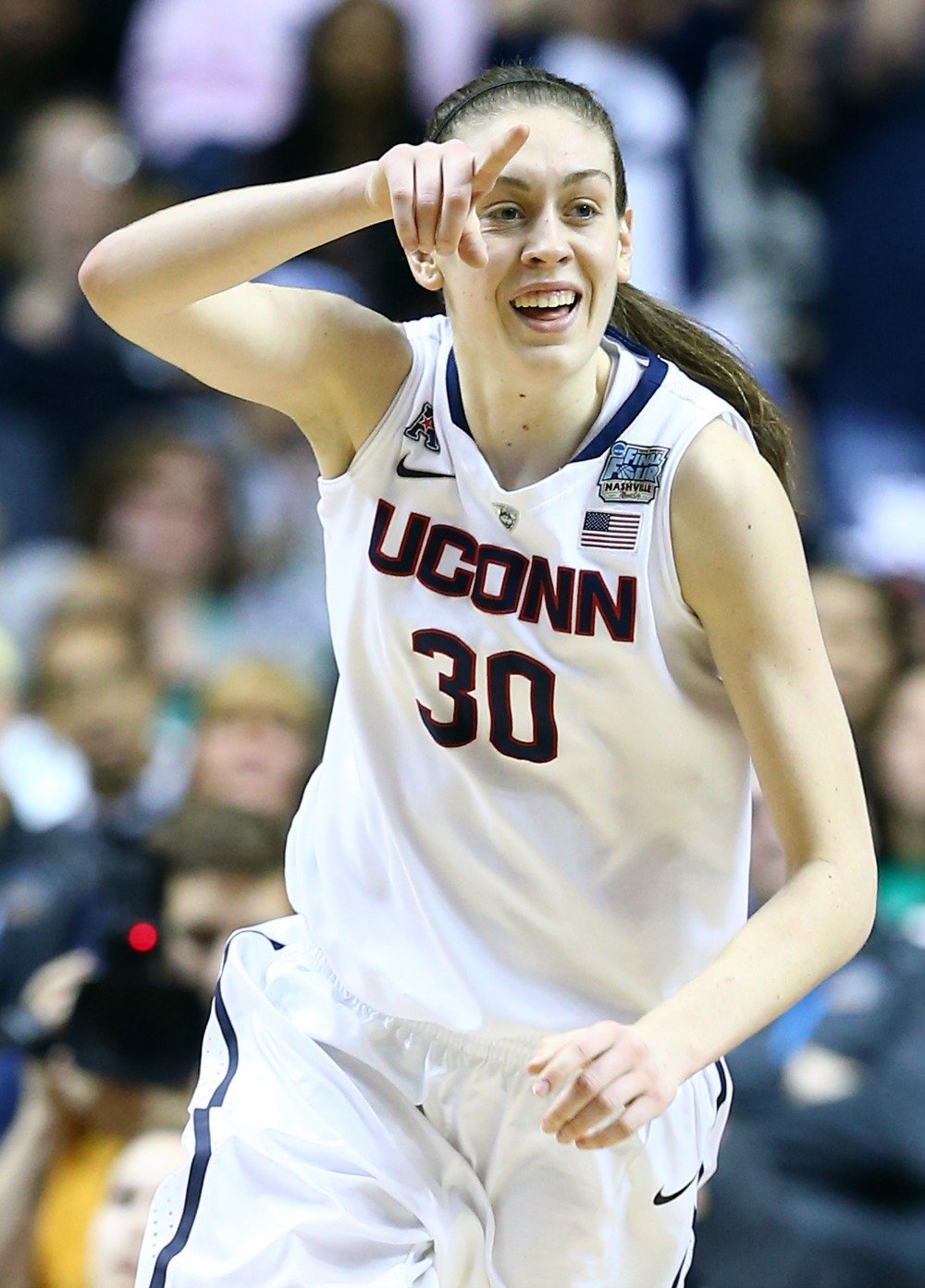 On Tuesday night, University of Connecticut senior Breanna Stewart accomplished something no one else ever has: She won her fourth consecutive NCAA national championship and her fourth consecutive Final Four Most Outstanding Player award. Combine that with her 151-5 career record at UConn and her three straight Naismith trophies, and it's clear that Stewart belongs in any argument about the greatest college basketball player of all-time.
And yet, you might not even know who she is. Maybe that's because you don't care about women's hoops. Maybe it's because the media doesn't give the game its due. Maybe you go through life in a fog, unaware of the world around you. Whatever the reason, just know that you should know Stewart, who just capped a remarkable career unlike anything we've seen in the men's game in a long time. 
There's a good reason for that. Any dude as dominating as Stewart would never last four years in college, but unlike, say, Anthony Davis (who would have been a senior at Kentucky this year), Stewart had little incentive to leave school. So she stayed and owned the competition on the court. Her only flaw? Sometimes she doesn't try hard enough, a byproduct of playing a game that comes so damn easily.
" tml-embed-width="600″ tml-embed-height="315″ tml-render-layout="inline
At the end of Stewart's collegiate career, she deserves to be mentioned alongside Lew Alcindor, Bill Walton, Pistol Pete and Cheryl Miller—some of the game's all-timers. While she lacks the raw stats of those legends, she's done something they never could — win 151 games. Yes, wins are a product of the team's performance, but they're also the entire purpose of playing the game. Winning championships are even more important and Stewart hasn't just won four, but led her team to each one. 
Sometimes, in sports, the difference between "best" and "greatest" can get muddled. Despite all her skills and accomplishments, few would make the case that Stewart is the best player to ever play college ball. But if championship rings is the metric by which we measure greatness in sports, then there's little debate: The one they call Stewie is the GOAT.