Brock Lesnar Won't Be Suspended by the WWE for One Ridiculous Reason
Apparently drug rules don't apply to Lesnar like they do to Roman Reigns.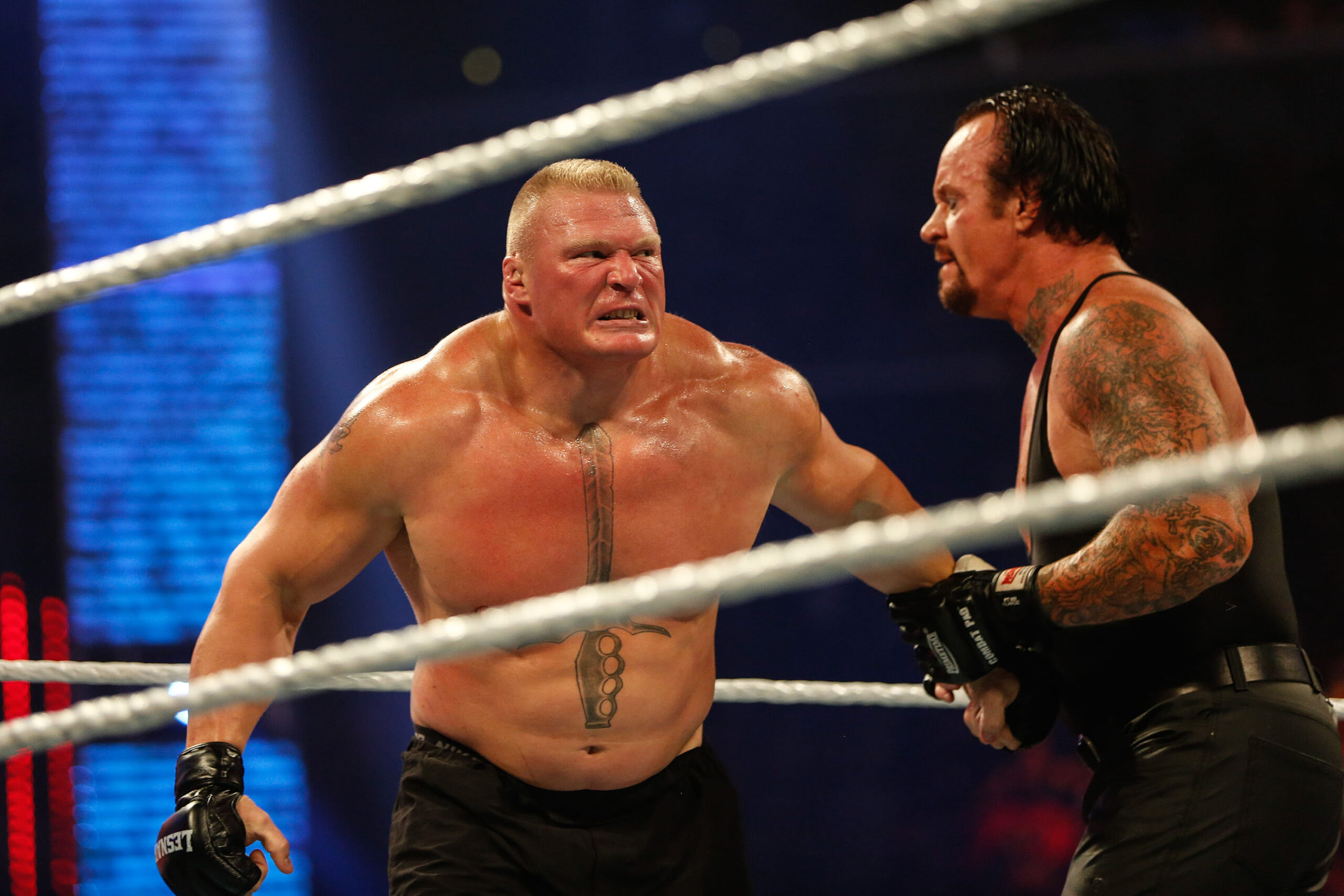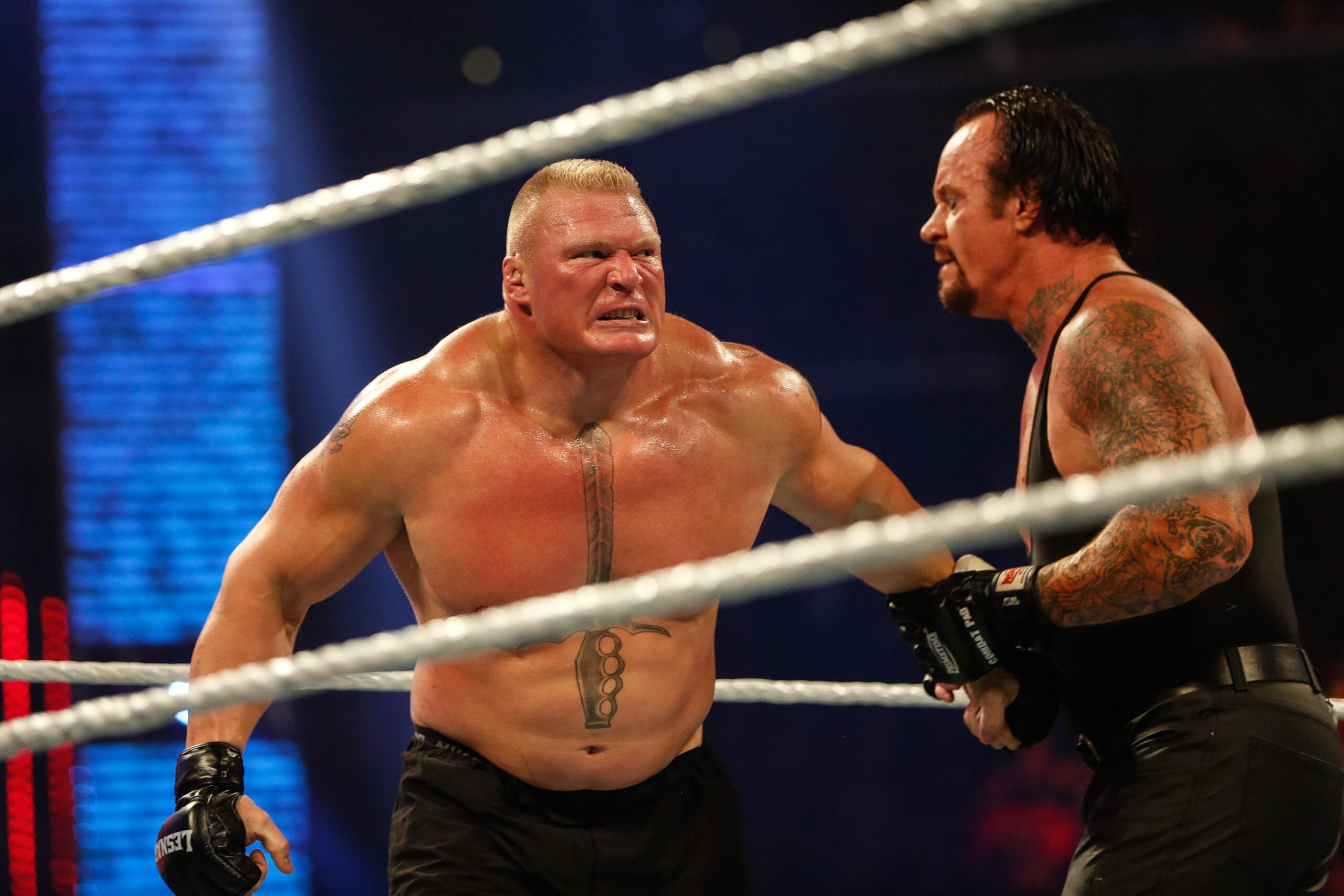 The WWE is letting Brock Lesnar off the hook after testing positive for PEDs twice in the past month. Shocking, right? 
Lesnar, who was popped for estrogen blockers on the day of his UFC 200 fight with Mark Hunt and in an out-of-competition test a couple weeks prior, could have been suspended for violating the WWE's wellness policy. Should have been, some say. But the WWE sees it differently. Because Lesnar is a part-time wrestler, the wellness policy simply doesn't apply to him. So he's in the clear and free to wrestle Randy Orton at SummerSlam.
The WWE's decision is not sitting well with some fans, especially those who have posters of Roman Reigns all over the rooms. Reigns was suspended for 30 days last month for a violation of the wellness policy. He was reportedly caught with Adderall in his system. Letting Lesnar off so soon after punishing Reigns, especially when one was on a fairly common drug and the other a PED, has got these dudes fuming. 
Roman Reigns was shit on by both fans AND WWE for violating the wellness policy, all while Brock Lesnar gets away with it?

— Diamond💎Cutter (@adrien_gabriela) July 27, 2016
Roman gets suspended and punished for fucking adderall, yet lesnar failed TWO drug tests and doesn't get suspended, thats not fair.

— MAC! (@_MacGambino) July 27, 2016
https://twitter.com/CHRISALLEN3285/status/758318287277162497
The obvious question here is why does the wellness policy not apply to part-timers? Because it's purpose is to protect the health of full-time athletes, not ensure the integrity of the sport, the WWE told Fox Sports. 
Remember, this is full-on entertainment, not an athletic competition. There is no integrity to protect. The WWE isn't worried about the purest athlete winning, it just doesn't want guys dying in the middle of a match. At least, that's what they say.