Watch Hank Azaria Flip the Bird of Victory in Exclusive 'Brockmire' Sneak Peek
Check out this hilariously NSFW clip from IFC's hit sports comedy.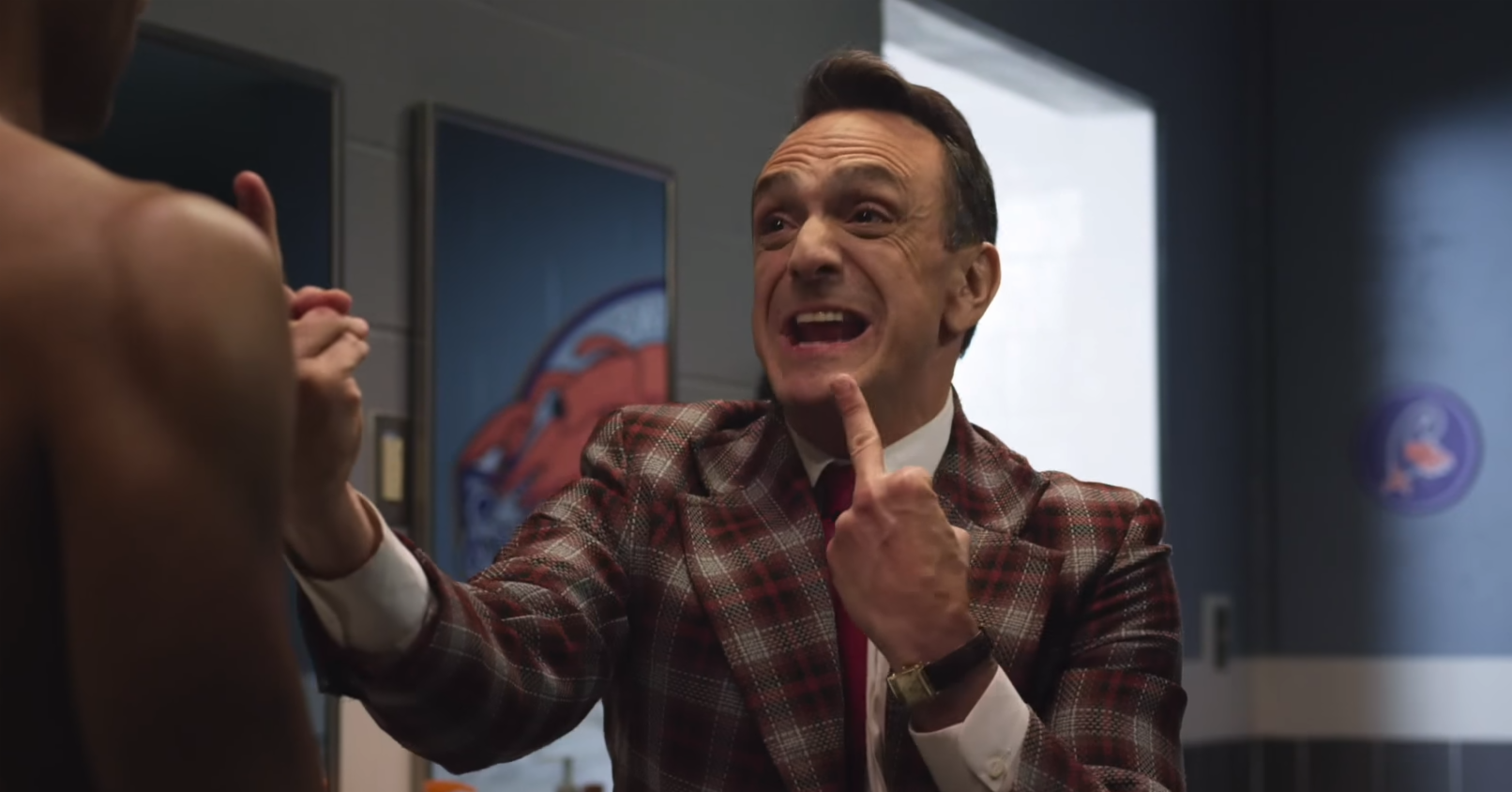 YouTube/IFC
Jim Brockmire, the titular character in IFC's highest-rated series, is working his way back up the ladder of major league baseball sportscasting. And he's taking a vulgar victory lap after getting an important new gig in this exclusive preview of tonight's episode. 
We didn't count how many times Brockmire actor Hank Azaria flips the bird in the hilariously raunchy clip, but the number is definitely in the double digits. 
Per IFC, here's a summary of what their hit baseball announcer comedy is all about: 
TV's biggest sports announcer has hit rock bottom – bottom of the ninth, that is. Brockmire (Hank Azaria) is a famed major league baseball announcer who suffers an embarrassing and very public meltdown live on the air after discovering his beloved wife's serial infidelity.

A decade later, Jim Brockmire decides to reclaim his career and love life in a small American rust belt town that has seen better days, calling minor league baseball games for the Morristown Frackers. The struggling team is led by Jules (Amanda Peet), the strong-willed, hard-drinking owner and Charles (Tyrel Jackson Williams), the naïve but enthusiastic team intern. 
Catch the full episode tonight on IFC at 10 EST, and see why the network just renewed the breakout show for a third and fourth season.