Bruce Springsteen Sells Music Catalog for $550 Million In Single Biggest Music Deal Ever
Springsteen's historic deal makes him "Born to Run" to the bank to deposit an absolutely massive check.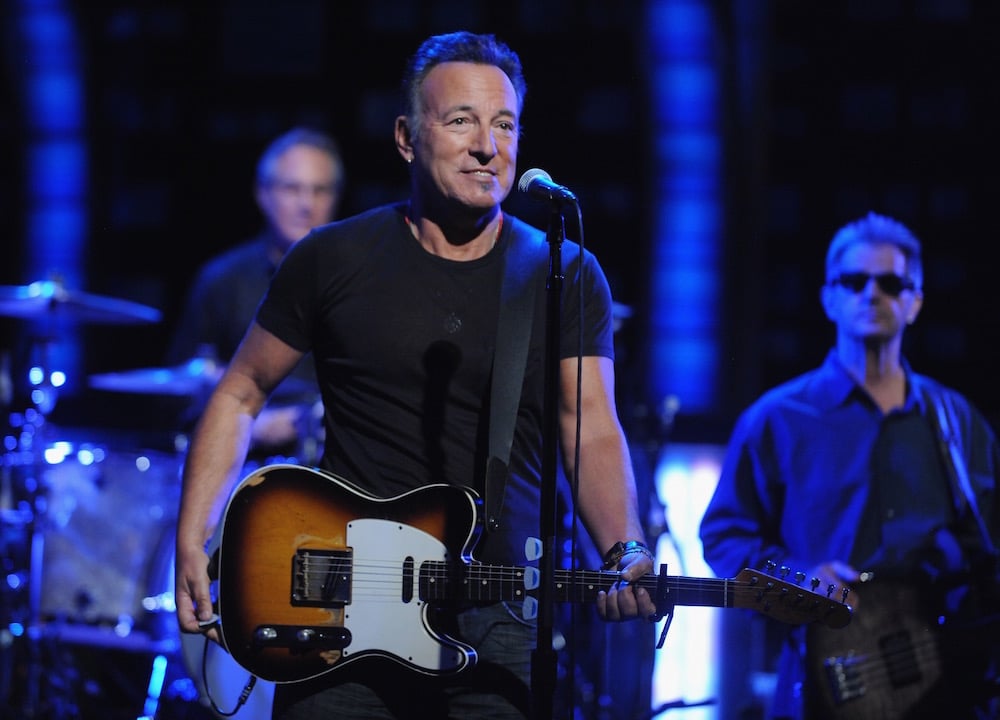 Bruce Springsteen has reportedly sold his master recordings and music publishing rights to Sony for an estimated $550 million in what's being called "the biggest transaction ever struck for a single artist's body of work."
The blockbuster deal is the latest big money payout struck by classic rock and pop artists including Bob Dylan, Mötley Crüe, Paul Simon, Stevie Nicks, Shakira and Neil Young.
Dylan's deal, with Universal Music Publishing Group last year, was only for his songwriting and was estimated at well over $300 million. Springsteen's historic deal has proved that he's truly "The Boss" when it comes to the market value of his music catalog.
But even more massive deals are expected to close by the end of the year, including one for the songwriting rights of David Bowie, reports the New York Times.
On Thursday, Sony — which owns the Columbia label, the home for Springsteen's recordings for five decades — confirmed the sale to the Times.
"I am one artist who can truly say that when I signed with Columbia Records in 1972, I came to the right place," Springsteen said in Sony's statement.
"During the last 50 years, the men and women of Sony Music have treated me with the greatest respect as an artist and as a person. I'm thrilled that my legacy will continue to be cared for by the company and people I know and trust."
Springsteen – also known for such songs as "Born to Run," "Badlands," "Hungry Heart" and "Dancing in the Dark" — has released his work on the Columbia Records label since 1973. The label is now owned by Sony.