Bryce Harper Just Signed the Biggest Endorsement Deal in MLB History
It's still peanuts compared to the NBA.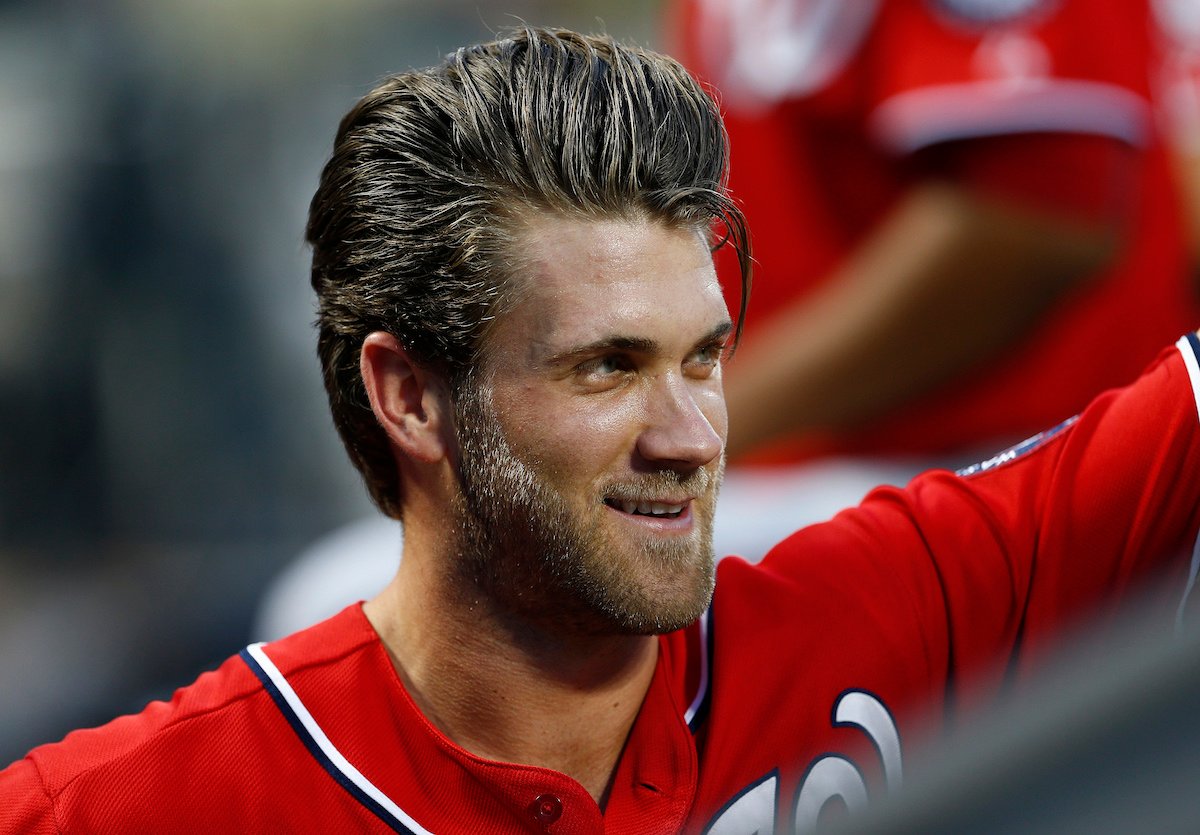 It's never been easy for baseball players to pull down fat endorsement deals. Cleats just aren't very easy to wear around town, and even if they were, MLB doesn't produce stars like the NBA or NFL.
That's why Bryce Harper's record-setting 10-year contract extension with Under Armour is turning heads. It's just further proof that the 23-year-old outfielder is a transcendent superstar. According to Harper's agent Scott Boras, who didn't release the exact value of the contract, this is the most valuable endorsement in MLB history. He would know. The record used to belong to Alex Rodriguez, a former Boras client, who was once paid $1 million a year by Nike.
Even if Harper's deal with Under Armour is worth twice as much as A-Rod's, it'll still only come out to $20 million over the next decade. That's chump change compared to the 10-year, $300 million contract Kevin Durant signed with Nike in 2014 and the lifetime pact LeBron James inked with the company last year, which is reportedly "worth significantly more than the $500 million."
Harper doesn't have much reason to be upset though. NBA players may get more cash from shoe companies, but they also play in a league with a salary cap. Harper is two years away from free agency and when he gets there, he could very well sign a contact that, like LeBron's deal with Nike, sits somewhere around the half billion range.  
The kid's doing just fine.