This Insane 747-Turned-Art Installation Just Touched Down at Burning Man
The wildest desert party in America just got a little bit crazier.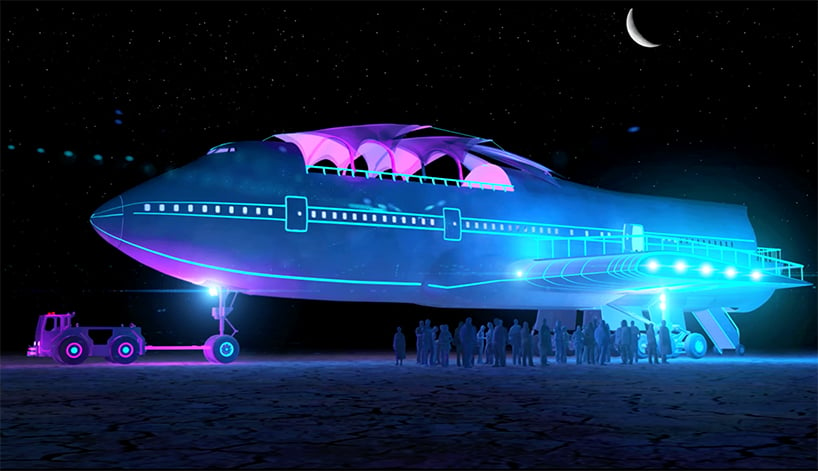 Even jaded "Burners" like Paris Hilton and Cara Delivingne are bound to be awed by the latest art happening at Burning Man, that annual orgy of excess in the Nevada desert.
Creative nonprofit Big Imagination has flown in part of a Boeing 747, a project seven years in the making, in what amounts to the largest ever "art car" seen at the festival.
The converted jumbo jet "invites festival goers on an interactive and symbolic journey to transform their futures" with a program of on-board speakers, events and parties "relating to the overarching to the theme of powerful dreams, purposeful destinations and big imaginations," DesignBoom reports.
Over 100 volunteers funded and built the 747 project, gutting, reconstructing, extending, and reinforcing the jet, refurbishing the cockpit and installing new staircases. 
The end result, a massive rolling art experience, is bound to see its share of epic debauchery as well during the week-long festival.
We're looking at you, Paris….
H/T: DesignBoom