'Burnout Paradise Remastered' Will Unleash Your Inner Speed Demon
If speed, stunts and sick crashes are your thing, we've got the game for you.
(Credit: EA)
Two excellent video game remasters are here to tide us over this week, invoking both our love of nostalgia and really great retro games.
Burnout Paradise Remastered
https://www.youtube.com/watch?v=f4JqCmt9hzE
EA has backtracked on their prior claims to not remaster games from last generation, and they've blessed the gaming world with a remake of the excellent Burnout Paradise arcade racer for the Xbox One and PS4 with a PC port coming later this year. Touting 4K graphics, the open world of Paradise City is on full display here, though most of it will likely be a blur as your speed through its city streets and mountain roads.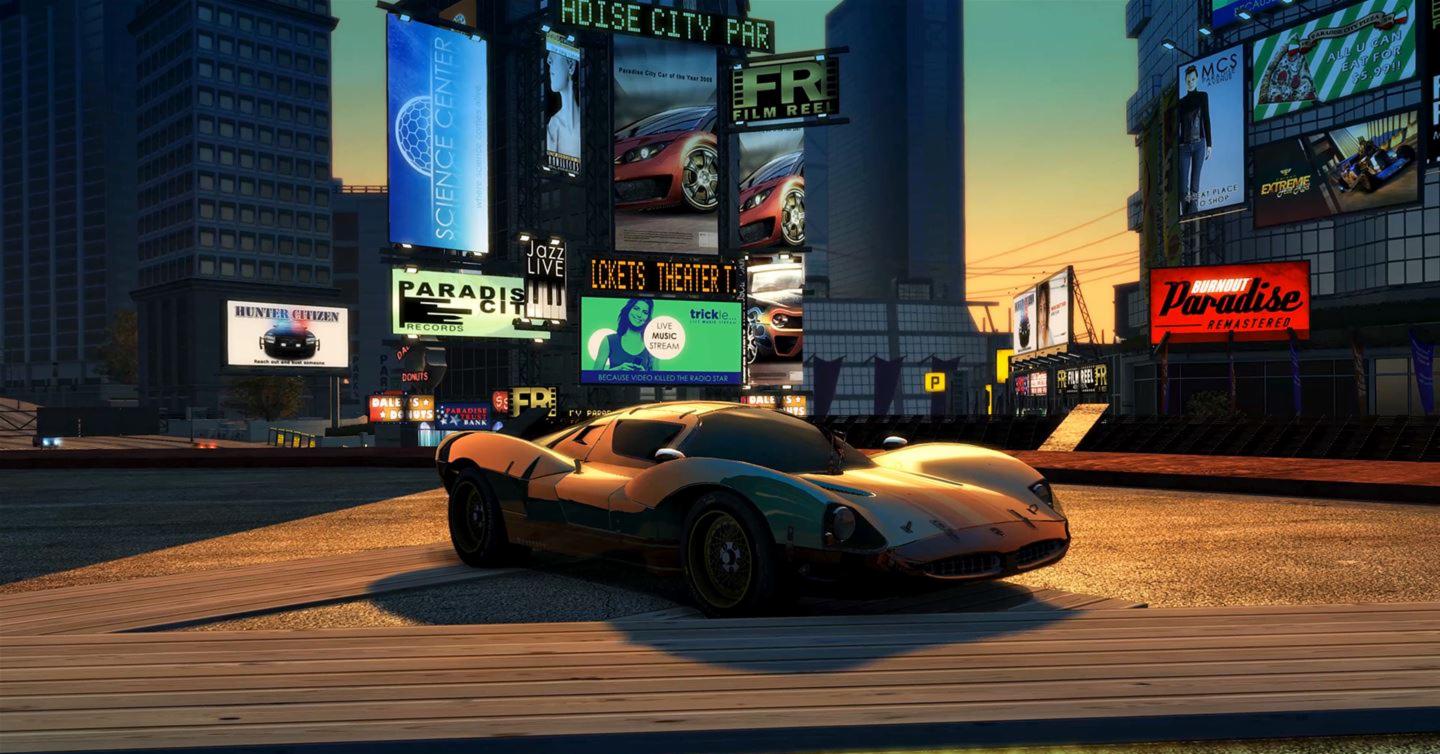 The Burnout series has some of the best arcade racing games of all time to its credit, and Paradise is a jewel in the crown, with great races, crazy stunts and the potential for some of the biggest crashes in the entire franchise. Those crashes and stunts are, hands down, the most unique elements to the Burnout series, setting it aside from the Need for Speed and Midnight Club games that had been its competition all along. 
While Burnout Paradise Remastered is still a last-gen game at its core, the mix of nostalgia and upgraded graphics come together here to serve as a reminder that the Burnout series is sorely missed and remains incredibly fun. Now we'll all just have to wait for EA to realize that Burnout definitely deserves an entirely new game for the current generation of consoles, and that many of their last-gen gems deserve the remastering treatment too. (Looking at you, Mass Effect trilogy.) (Buy)
Honorable Mention
Devil May Cry HD Collection
It's time to reacquaint yourself with Dante and his adventures in the Devil May Cry HD Collection that revisits the first three Devil May Cry games in one, high def package. The DMC series began in 2001, and this isn't the first time these three games have been repackaged, having gotten a PS3 HD Collection back in 2012. 
Six years later, we're excited to have a reason to run through them again since the hack and slash third-person action firmly sets up a fun and captivating series of games. Old fans of the DMC series will absolutely want to own this collection, and newcomers will find it more than worth the price of entry since the three solo campaigns will definitely keep you occupied as winter tapers off. In the very least, slicing up legions of baddies with an absurdly large sword will never lose its appeal. (Buy)