Burt Reynolds, Margot Robbie to Star in Quentin Tarantino's Manson Murders Movie
Plus Tarantino regulars Tim Roth, Kurt Russell and Michael Madsen.
Getty Images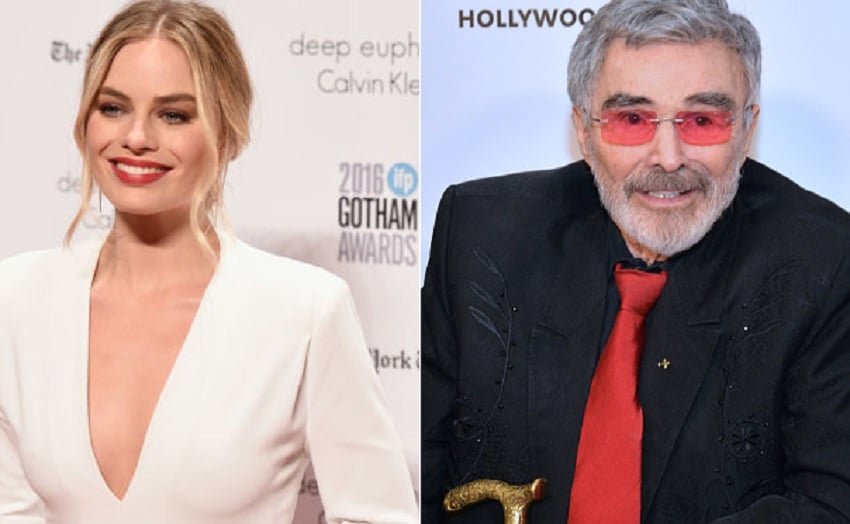 Quentin Tarantino is taking on an intense subject even for him: the murders committed by the Manson family and the larger backdrop of Hollywood as it was in 1969. 
His script for Once Upon a Time in Hollywood has been called one of the best screenplays ever written, which is probably why it's attracted mega-stars like Brad Pitt, Margot Robbie—and now acting legend Burt Reynolds.
In an exclusive, Deadline reports additional casting news as well as Once Upon a Time's likely premiere date:
Quentin Tarantino is expanding the cast of his upcoming film Once Upon a [Time] In Hollywood. He is in talks with Burt Reynolds to play George Spahn, and also in early discussions with his The Hateful Eight co-stars Tim Roth, Kurt Russell and Michael Madsen to play smaller roles in the film. They would join Leonardo DiCaprio and Brad Pitt, who are already set.

Margot Robbie, who we first told you was Tarantino's choice to play Sharon Tate in the movie set in Los Angeles in the summer of 1969 before the Manson murders were committed, has also been confirmed for the film, Sony has confirmed. The studio has set it for an August 9, 2019 release worldwide.
Reynolds will play Warren Spahn, the elderly owner of Spahn's Ranch. The Manson Family launched their killing spree while living there. Spahn may end up being one of Reynolds's greatest roles, according to Deadline. He'll play an elderly blind man who allowed Manson and his followers to live rent-free in exchange for sexual favors from the women in the cult.
Covering the Manson murders will be controversial no matter what. Given Tarantino's penchant for raw movie violence and gore, we may be in for something incredibly intense.
[Deadline]