'Call of Duty' Has Biggest Mobile Game Launch Ever With 100 Million Downloads
"This is by far the largest mobile game launch in history."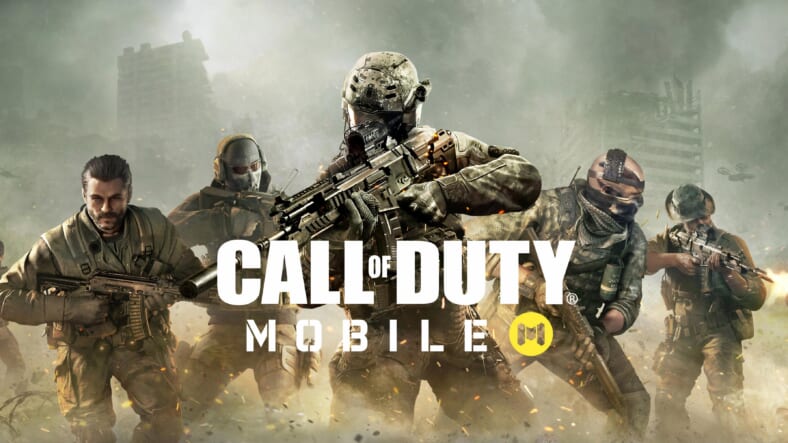 Activision
Call of Duty: Mobile hit a colossal 100 million downloads in its first week of availability—the most of any mobile game ever released. 
Industry analyst firm Sensor Tower tracked and recorded the record. The first-person shooter's launch performance outgunned that of other popular mobile titles like PlayerUnknown's Battlegrounds (PUBG) and Fortnite, which saw 26.3 million and 22.5 million downloads, respectively. 
"This is by far the largest mobile game launch in history in terms of the player base that's been built in the first week," Randy Nelson, head of mobile insights at Sensor Tower, confirmed to Reuters. 
Making the record even more impressive is the fact that the free-to-play FPS wasn't rolled out in China and has already generated $17.1 million in in-app purchases. So far, it's most popular in the United States, India and Brazil. 
Sensor Tower has a further breakdown of the numbers by platform, country and revenue: 
The majority of Call of Duty Mobile's downloads came from iOS, where it generated 56.9 million downloads, or 55.7 percent of the total, while Android users accounted for 45.3 million unique installs, or 44.3 percent.

Activision's shooter was most popular in the United States, where it was downloaded nearly 17.3 million times, or 16.9 percent of the total count. India followed with 13.7 million downloads, or 13.4 percent, with Brazil in third with 7.1 million downloads, or 7 percent.

During its first week, Call of Duty Mobile brought in $17.7 million in player spending, putting its average gross revenue per download at around $0.17.

The Apple App Store accounted for $9.1 million in revenue, or 53 percent, while Android users spent $8.3 million, or 47 percent. The U.S. was by far the title's biggest revenue generator, with players in the country spending $7.6 million, or 43.1 percent of its overall gross. Japan was the second highest grossing country with $2.4 million, or 13.7 percent, while Brazil came in third with $848,000, or 4.8 percent.
https://www.instagram.com/p/B3E5LH7jnP0
Developed by Chinese internet giant Tencent Holdings LTD in partnership with publisher Activision, Call of Duty: Mobile features traditional five-versus-five deathmatches on fan-favorite maps from the franchise's Modern Warfare and Black Ops variants, including Crash, Nuketown 2, Hijacked, Firing Range, Killhouse and Crossfire. 
Additionally, Engadget reports that, like Fortnite and PUBG, the game includes a 100-player, last-man-standing-style Battle Royale mode. Users can compete as one of six classes of soldiers in solo, duo or quad-player wars, using ATVs, helicopters and rafts to travel across land, sea and air.   
On the console side of CoD, Infinity Ward recently dropped the trailer for the Special Ops mode in Call of Duty: Modern Warfare, which showcases a number of four-player co-op missions that task players with completing objectives like disarming nuclear warheads, headhunting terrorist leaders, defending strongholds and storming passenger jets.  
Polygon has further details: 
The main focus of the Special Ops mode will be on Operations. Infinty Ward says that these are special multi-stage encounters designed to let you tackle them however you want.

Four players will enter Operations with their custom-selected loadouts, which includes the same gear they have unlocked and customized for multiplayer, and attempt to take down a specific objective.

Players can approach these Operations stealthily, go in guns blazing, or even bring a vehicle if they need one.
Call of Duty: Modern Warfare arrives on all platforms October 25.