'Call of Duty: Modern Warfare': Watch The Intense First Trailer
"We get dirty, and the world stays clean. That's the mission."
YouTube/Call of Duty
One of the most popular first-person-shooter franchises of all time returns to the setting that made it a monster hit in the first official trailer for Call of Duty: Modern Warfare. 
To be clear, this is not merely an adaptation of 2007's groundbreaking Call of Duty 4: Modern Warfare for current-gen consoles (Raven Software already did that with 2016's Call of Duty: Modern Warfare Remastered). 
Instead, the newest CoD installment promises to be "an epic reimagining of the iconic Modern Warfare series from the ground up" that "shines a light on the changing nature of modern war."
The reveal definitely has plenty of gun-slinging action. But more pointed scenes, including one of a civilian being hoisted on a stretcher and another of a child wearing a gas mask, indicate that Modern Warfare might venture into the darkest corners of military combat. 
"We get dirty, and the world stays clean," a narrator says at the end of the trailer. "That's the mission."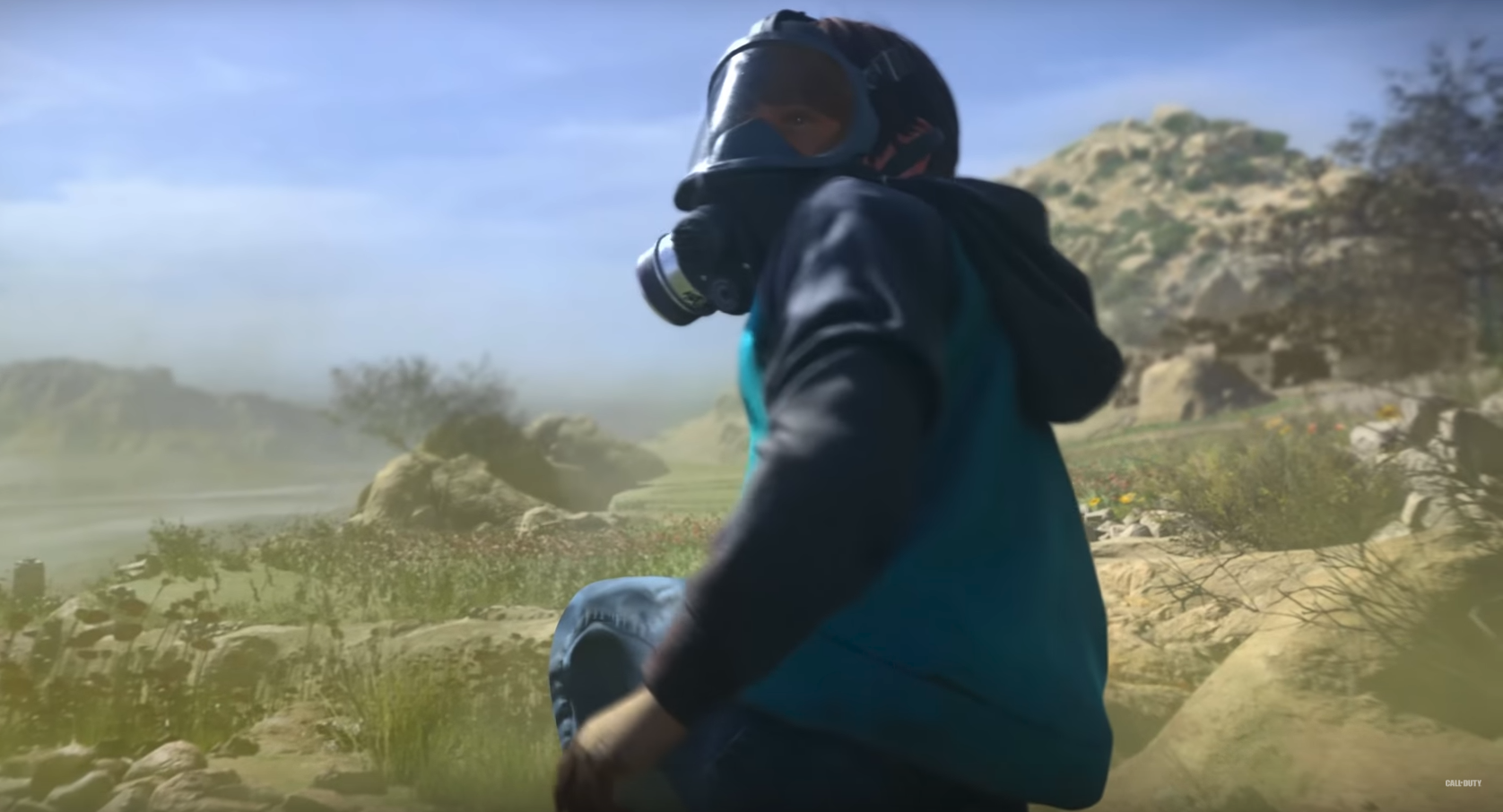 Gameplay will consist of a single player campaign, online multiplayer and co-op missions. To what will surely be the dismay of some CoD fans, there will NOT be a "Zombies" mode. 
"We're trying to create an authentic, realistic feeling world. We don't have the flexibility to do something like put zombies in the game," Campaign Gameplay Director Jacob Minkoff told PlayStation Lifestyle.  
"That would compromise the feeling of playing in a world that feels realistic and authentic and relative to today's conflicts and things we face." 
Gritty realism it is. We'll see how it pans out when Call of Duty: Modern Warfare drops on October 25.