Watch Stranded Allies Fight Nazi Zombie Soldiers in New 'Call of Duty: WWII' Expansion Trailer
Get ready to draw more undead Nazi blood.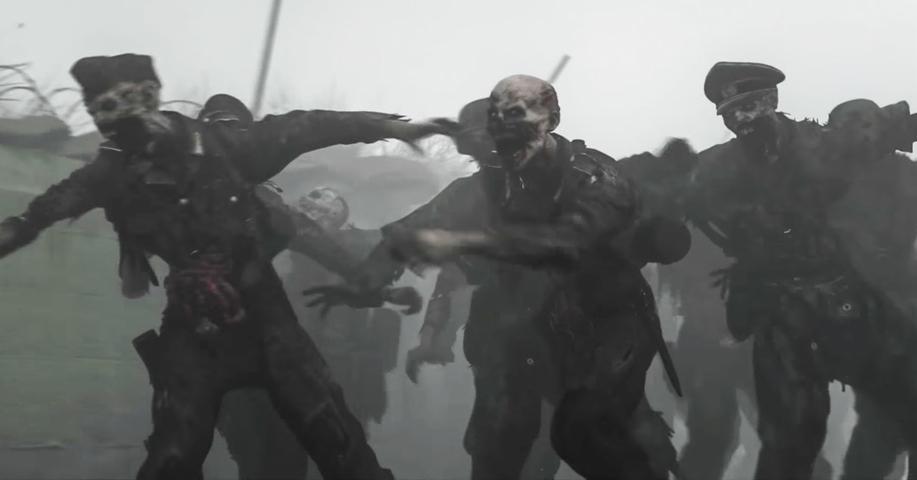 Still: YouTube/Call of Duty
Call of Duty's undead Nazi slaughter-fest has come a long way since it debuted in Call of Duty: World at War.
Activision is upping the ante again with The Darkest Shore, the latest DLC expansion pack for the Call of Duty: WWII Nazi Zombie game mode. Watch the harrowing-but-awesome trailer above. 
"The Darkest Shore follows our heroes into the next chapter of their dangerous journey," the YouTube description reads. "Only days after the horrific disaster of Mittelburg, the crew has received intel that suggests Doktor Straub is on an island just north of Germany."
"Blanketed in fog, this island is surrounded by Nazi air and sea power – and crawling with the Undead. Marie, Drostan, Olivia, and Jefferson will need to battle all this and more to uncover the mysteries hidden within the Darkest Shore."

You'll get the chance to slay this freak and his swastika-baring friends when The Darkest Shore expansion drops January 30 on PlayStation 4 and the following month on Xbox One and PC. 
Happy hunting! 
h/t: Hypebeast