Intense New 'Call of Duty: WWII' Trailer Is Full of Explosions, Combat and The Horrors of War
This is gonna be epic.
Image: YouTube/Call of Duty
We've already gotten a look at riveting mutliplayer gameplay and bone-chilling undead Nazis in previous trailers for Activision's Call of Duty: WWII. 
In the first trailer for the first-person shooter's campaign mode, we're introduced to the story-driven facet of the much-anticipated game.
Read the description of the story posted to YouTube below:
Call of Duty®: WWII tells the story of Private Ronald "Red" Daniels, a young recruit in the U.S. First Infantry Division who experiences combat for the first time on D-Day, one of the largest amphibious assaults in history.


After surviving the beaches of Normandy, Red and his squad will fight their way across Europe, engaging the enemy in iconic battle locations such as the Hürtgen Forest and the Battle of the Bulge, as they make their way into Germany. The journey begins on November 3.  
Plenty of action is packed into the two-and-a-half minute clip, including battle scenes, burning bombers, and period weaponry.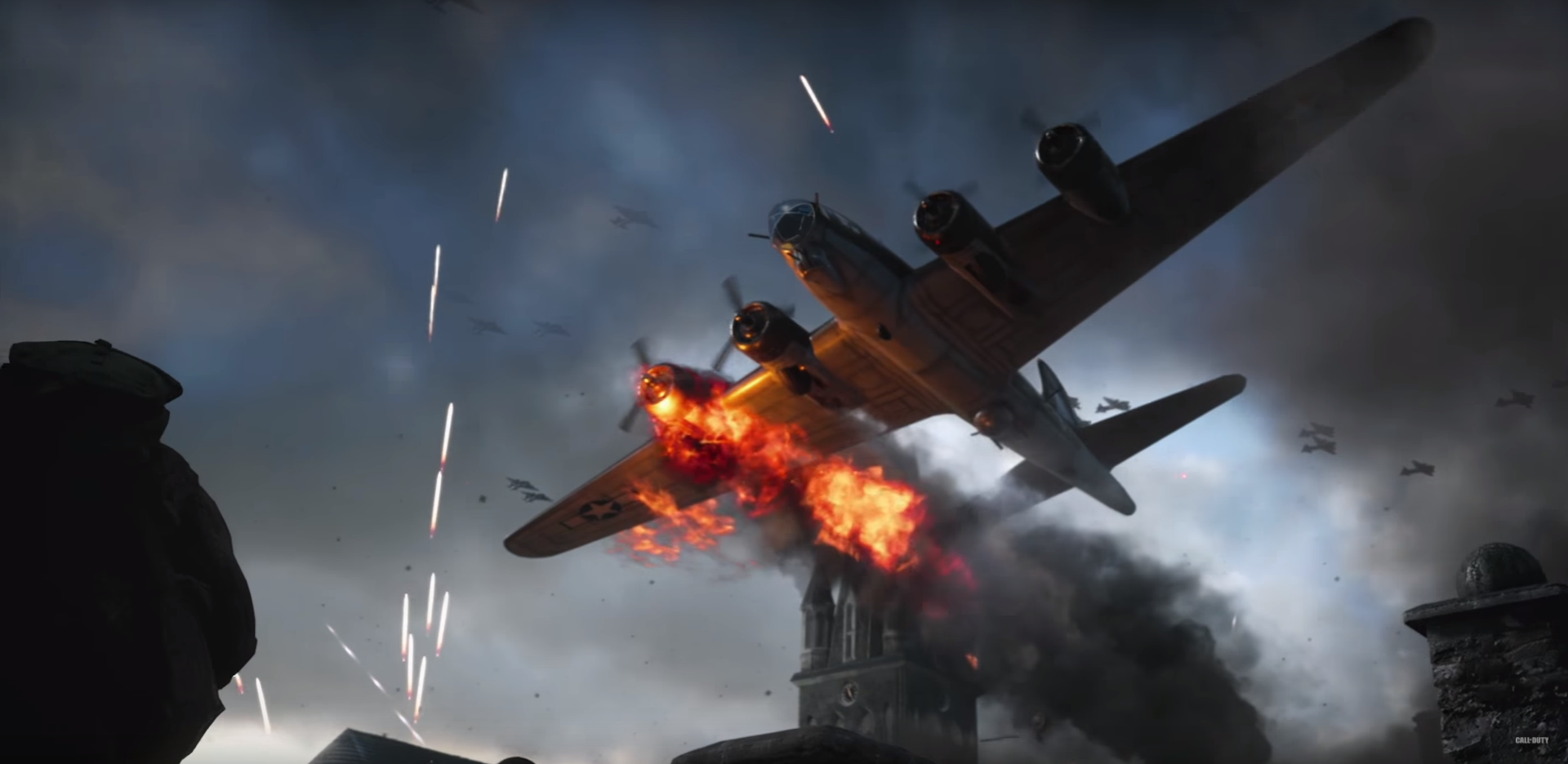 But what's most striking about the trailer is incredibly realistic look of the cut scenes. At a glance, you could easily mistake the detailed renderings of soldiers' faces for real people. 
Additionally, the persecution of Jewish American soldiers by Nazi officers is depicted in the trailer. How critical the sequence is to the rest of the campaign is unclear, but it's a topic that's been noticeably absent from pretty much every other WWII video game ever made. 
We'll find out for sure when Call of Duty: WWII drops November 3 of this year.