These Are The Hottest Calvin Klein Ads of All Time
Kate Moss knew how to push our buttons.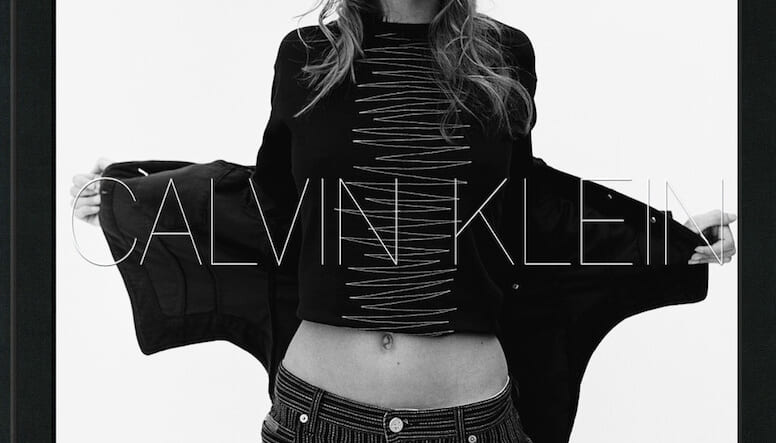 A new photo book from Rizzoli, simply titled Calvin Klein, delves into the scandalous, sex-drenched advertising campaigns that made the designer a fashion world provocateur.
Supermodel Kate Moss, who appeared in many of the brand's most controversial campaigns during its '90s heyday, is heavily featured in the 480-page tomb, which boasts 330 risqué shots in total.
In the 1998 documentary Beautopia, Klein discussed why his nude images of a very young Kate Moss pushed so many buttons.
"Kate has the quality of child/woman, which touches a nerve with men especially… that's always on the edge a little bit."
https://www.instagram.com/p/BA0aSz1IVyThttps://www.instagram.com/p/BVpOlbHlSGM
Kate's career-making photographs as well as those of a teenage Brooke Shields, who famously said "nothing" came between her and her Calvin Klein jeans, are found in the book's "Rebellious" chapter.
https://www.instagram.com/p/BatyAPtl_Cp
That same provocative pedigree lives on today, with a new generation of supermodels like Bella Hadid and Kendall Jenner and modern muses like Margot Robbie. 
https://www.instagram.com/p/BHyCbG9BY_Phttps://www.instagram.com/p/BC6cTEYRCw0https://www.instagram.com/p/BHSObzsBdjHhttps://www.instagram.com/p/BPn92evBGgrhttps://www.instagram.com/p/BMHQIIJB2qHhttps://www.instagram.com/p/BIBLlhbBxHV
But the man is more than mere provocation. The chapter "Minimal" shows more refined work from Calvin Klein while "Stories" is a collection of personal and behind-the-scenes images of the style icon in action.
There's stunning work, in both color and black and white, from shutterbug legends Irving Penn, Richard Avedon, Bruce Weber and Patrick Demarchelier.
This photo book will bring the heat to your coffee table. 
Calvin Klein is now on sale through Rizzoli for $150.