A Game Show Cameraman Got So Distracted By A Contestant's Boobs He Forgot How To Do His Job
We're not complaining.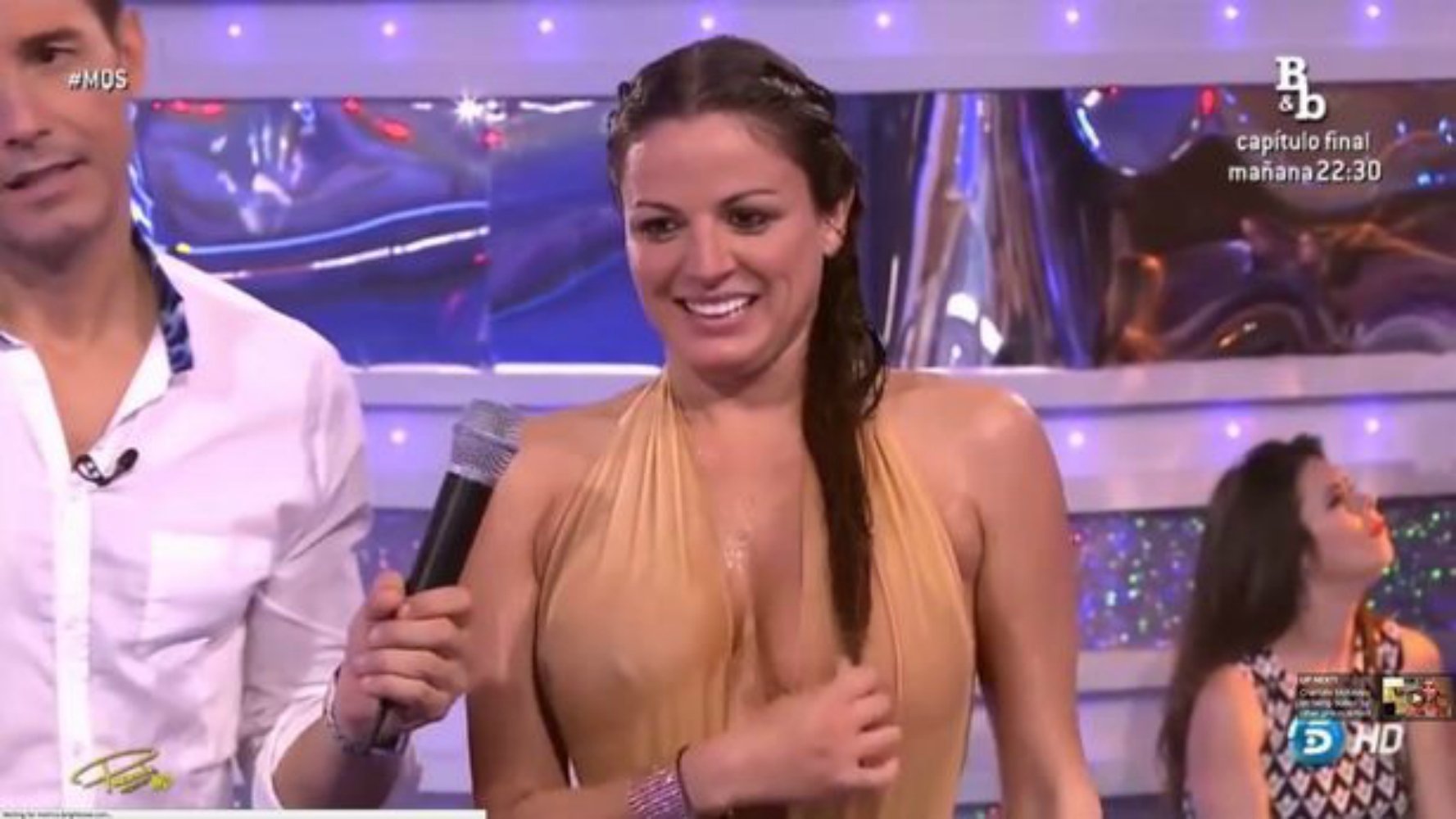 Similar to the beloved reality show Dancing with the Stars is another program called Splash!, where, instead of dancing, celebrities attempt to dive into a pool like an Olympic swimmer. I know, I know. People have way too much free time on their hands.
Recently on the Spanish version of Splash!, titled ¡Mira quién salta!, busty contestant Patricia Martinez made quite the splash (haha, pun) when she executed a strong dive that won her a solid score from the judges—while wearing an incredibly eye-catching, low-cut swimsuit.
" tml-render-layout="inline
While the judges kept their cool and were critiquing the dive like the professionals they are, the cameraman simply lost himself in Martinez's chest, and he couldn't find his way out. He kept zooming in on her humpty-dumpties, completely chopping Martinez's head out of the shot.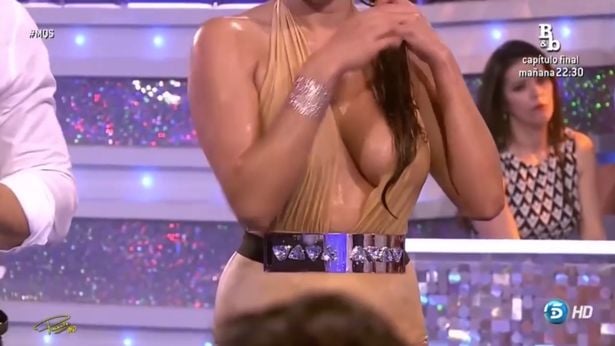 I mean, it doesn't matter if you're male or female; when someone with melons like that wears something low-cut and wet, you will stare. And you will get distracted.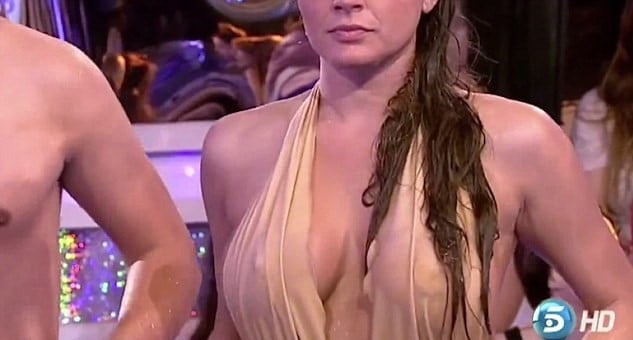 But it's not his fault—he's only human! He just couldn't help himself, poor fella. It didn't help that Martinez was squeezing water out of her boob-length hair, drawing even more attention to her bodacious bosom.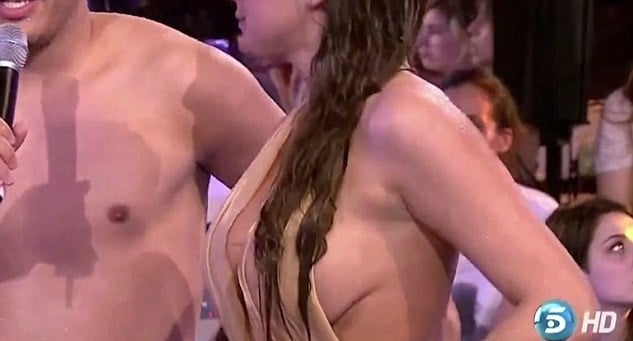 Well, I'm no Olympic judge, but I give her a perfect ten, just because.