Cameron Diaz Unretires To Star With Jamie Foxx In New Netflix Movie 'Back in Action'
Tom Brady gave Diaz some unretirement tips in a viral phone call "secretly" recorded by Foxx.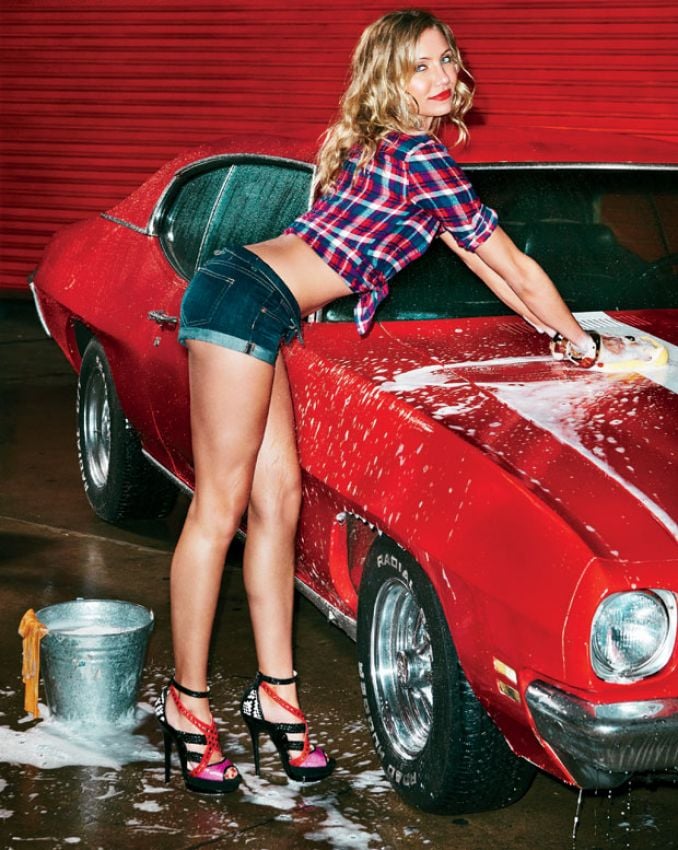 Cameron Diaz is making a comeback. The gorgeous actress and OG Maxim cover model will co-star alongside Jamie Foxx in a Netflix original movie called Back In Action, a fact that was revealed with a clever promotional stunt.
Foxx tweeted a recording of a phone call with Diaz, in she admits to being nervous about making her first movie since 2014's Annie.
"I'm like pacing the room," Diaz said expressing apprehension over a return to movie making. "I feel excited, but I don't know how to do this, you know?"
Foxx then looped her in with perhaps the most famous un-retiree of 2022: Tampa Bay Buccaneers quarterback Tom Brady, who announced his NFL return just 40 days after hanging up his jersey.
"I was talking to Jamie and he said you need a few tips on how to un-retire," Brady quipped. "I'm relatively successful at un-retiring."
"Cameron I hope you aren't mad I recorded this, but no turning back now. Had to call in the GOAT to bring back another GOAT," Foxx captioned the recording, adding, "Thanks @TomBrady for the assist."
As USA Today points out, Netflix quoted Foxx's tweet and updated its bio to read, "Thank you Cameron Diaz."
The action-comedy film will be directed by Seth Gordon (Horrible Bosses, Baywatch and The Lost City)— Gordon will also co-write the script with screenwriter Brendan O'Brien.