A 'Cannonball Run' Reboot Could Be Racing Into Theaters Soon
Who would you cast?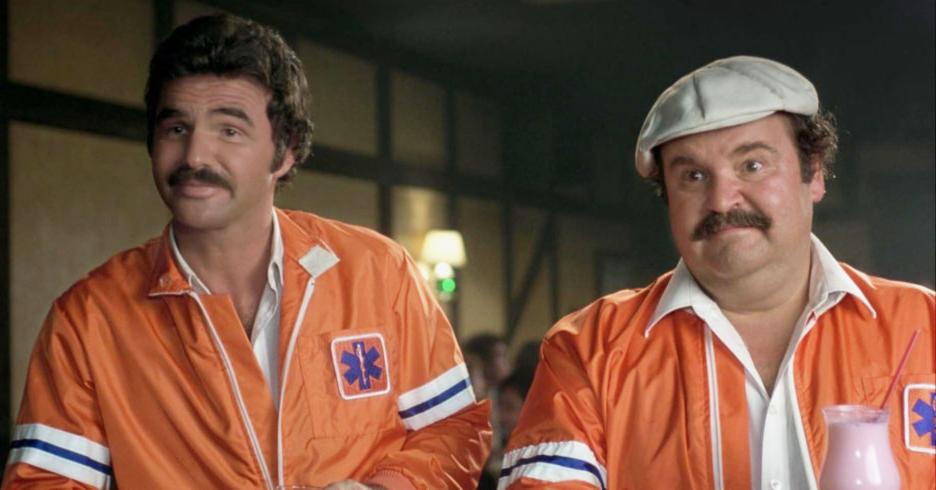 20th Century Fox
This is not a drill.
One of the most beloved comedies of the '80s—in our estimation, at least—could be getting a reboot. Deadline reports that Warner Bros is currently in negotiations to relaunch the Cannonball Run franchise. Here's what we know:
This isn't a remake as much as a relaunch of a film based on the famous "Cannonball sea to shining sea memorial trophy race" that was captured in three Hal Needham-directed films that starred Burt Reynolds, Frank Sinatra, Roger Moore, Dean Martin, Sammy Davis Jr and Dom DeLuise atop a whole ensemble of '80s stars. They played roles in the re-enactment of an illegal cross-country race where the participants were not above playing dirty tricks on one another.
The original also had one of the greatest opening credits of any movie ever made (sorry, Touch of Evil), which made an entire generation fall in love with the Lamborghini Countach.
https://www.youtube.com/watch?v=_2c2WUlEK0A
We're keeping our hopes high for the new flick, especially since funny guys Thomas Lennon and Robert Ben Garant (The State, Night at the Museum) are writing the script and Dodgeball director Rawson Thurber will be behind the camera.
While most of the Cannonballers from the '80s are now, well, dead, we can still hold out hope for cameos from Burt Reynolds or Jackie Chan, who first became known to U.S. audiences thanks to his insane fighting scenes in the originals.
Slashfilm spoke with Rawson about how he envisions the relaunch.   
While we live in an age where auto stunts have gotten so extreme that many fans legitimately hope The Fast and the Furious goes into space, Thurber said the new Cannonball could benefit from those stunts, but won't be another Fast and the Furious movie.

"I think we're living in a post or current Fast and Furious world," Thurber said. "So I don't think Cannonball can out-Fast and Furious the Fast and the Furious. That's its own thing, but we definitely want to harness that with the fun of Oceans 11 and put those together. It'll have to be a different thing than Fast, but should have some great car action, obviously."
All we know is, if there isn't an outtakes scene at the end? Don't even bother.