Musical Guest Cardi B Revealed Her Baby Bump on 'SNL' and Twitter Went Crazy
'Black Panther' star Chadwick Boseman guested as T'Challa on "Black Jeopardy."
https://www.youtube.com/watch?v=o7f2YSz-y_8
Well, Cardi B is pregnant. If fans were wondering but unsure, she pretty much answered any questions in her performance of "Be Careful" on a Chadwick Boseman-hosted Saturday Night Live. 
Cardi played it cool in her first performance of the night, wearing a carefully-made black and white get up that showed nothing, then made her dramatic reveal.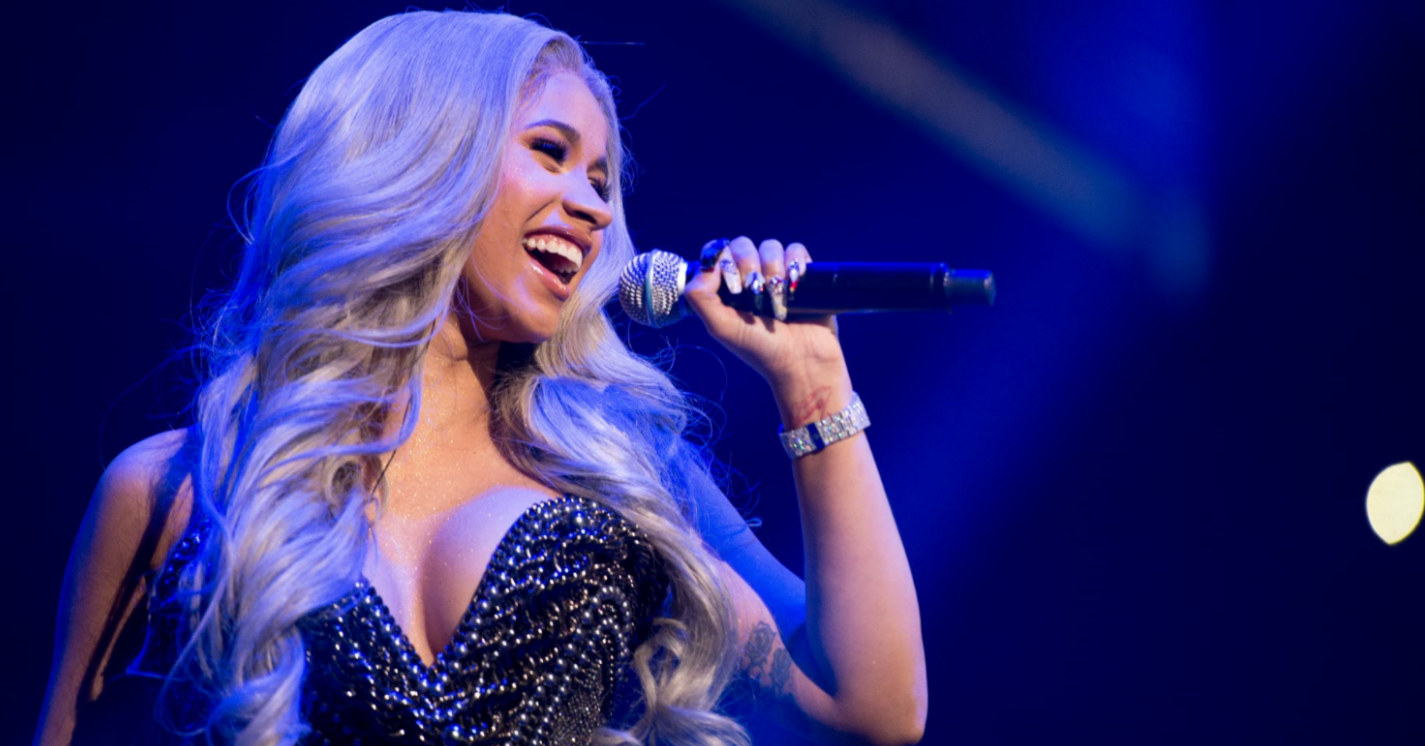 There was an audible gasp from the in-studio SNL audience. There was a much bigger gasp—sort of—on Twitter. 
Not all of it was positive.
Cardi B pregnant Drake coming back you know what that means right Kim K dropping a Nude soon

— Papi HATHAWAY 🇯🇲 (@HeadcACE1906) April 8, 2018
I'm so happy for Cardi B!! So happy.

— Samú #intoyami OUT NOW (@SamkeloNdlovu) April 8, 2018
https://twitter.com/Cardi_Azalea/status/982958427000459265
Cardi B is like 6 months pregnant, why do people think they get a vote in her choices? The whole point is her right to make them.

— Mikki Kendall (@Karnythia) April 8, 2018
https://twitter.com/CynthiaEriVo/status/982971273796993024
Of course, Cardi had final say.
I started winning when the whole world was doubting on me !think imma lose with my little baby counting on me ?

— iamcardib (@iamcardib) April 8, 2018
As far as the rest of the show was concerned, Black Panther star Boseman was probably one of the most talented guest hosts in a while, though he didn't always have great sketches to work with. 
One of the best was probably his straight-faced turn as T'Challa on "Black Jeopardy."
John Mulaney hosts on April 14th, with musical guest Jack White.