The World's Spiciest Tortilla Chip Comes in a Single, Coffin-Shaped Box
Any more might kill you.
Want to send your mouth straight to hell in a single bite?
Well you're in luck, courtesy of Paqui chips' newest invention, the Carolina Reaper Madness chip. Utilizing the spice from the hottest chili pepper on this planet, this deadly snack is packaged in a single, coffin-shaped box, to emphasize just where you could end up after consuming it. 
"We're always looking to push the limits to find fun ways for our fans and consumers to engage with us," Brand Manager Jeff Day told Mashable. "When we decided that we wanted to make the world's hottest chip, we first said, well, we need to find the world's hottest pepper." 
To add fuel to the already blazing inferno, the snack bite's seasoning combines not only the Carolina Reaper, but ghost pepper and chipotle flavoring as well. We're sweating already.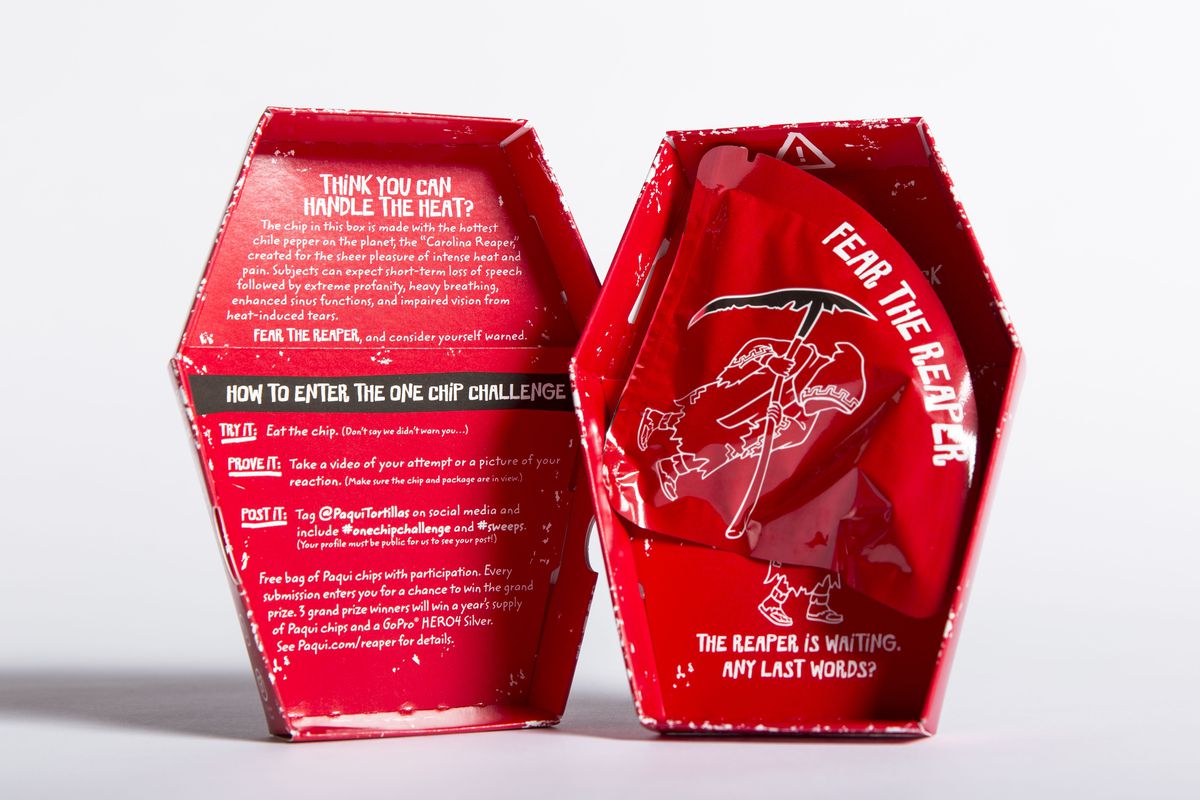 "The reason that we're selling this as one chip is because quite honestly, that's all that you need. That's all that anyone needs," Day went on to add.
The Carolina Reaper chip will begin setting mouths ablaze around the world in a limited batch at the end of September, with nationwide sales beginning on October 1st.
https://www.youtube.com/watch?v=-L0vX2zqeGs
May the odds be ever in your favor.