Carrie Fisher Recounts Her Craziest Acid Trips Ever
"I had a lot of good ones."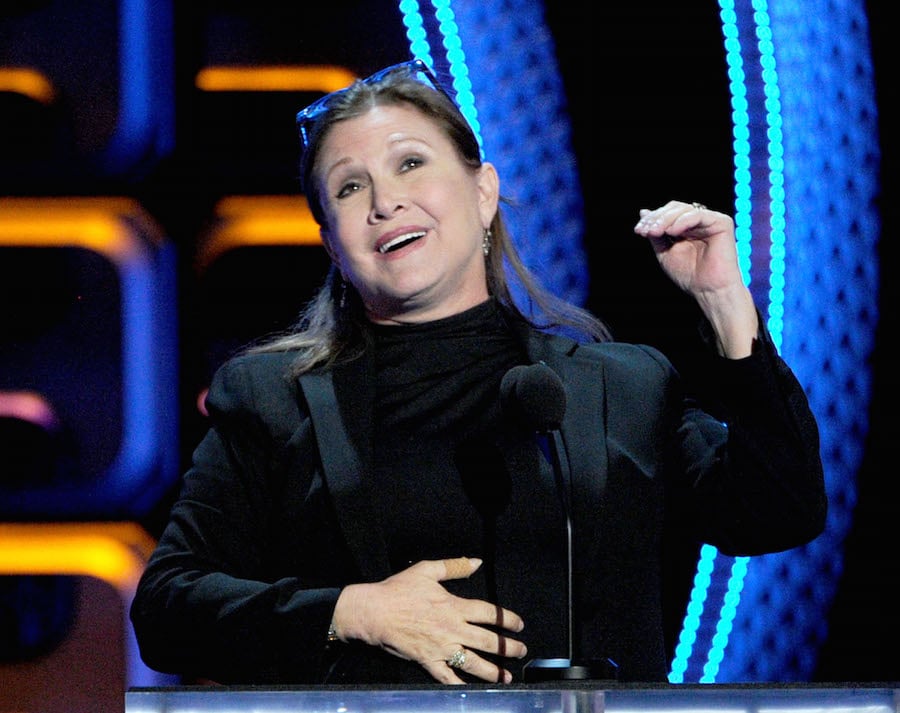 The infinitely chill Carrie Fisher, who recently copped to boning Harrison Ford on the set of the first Star Wars film (and not even enjoying it), has shared another scandalous story from her younger years, this time involving ex-husband Paul Simon.
While promoting her second memoir The Princess Diarist, Fisher told Rolling Stone that, despite her current sobriety, she misses taking LSD but admits it "might be a little intense at my age."
Asked to describe her best trip, Fisher relayed, "It was probably in the desert. I had a lot of good ones. I had one where I was with Paul [Simon] and my coat caught fire. We laughed at the flames."
When asked if there are any upsides to doing drugs, Fisher admitted, "Absolutely. I don't think I was ever suicidal, and that's probably because of drugs. I did have… do have this mood disorder, so it probably saves me from the most intense feelings from that. I was able to mute that stuff."
When asked which drugs she would never try, Fisher said, "The stronger of the opiate class. I would say heroin. I snorted that. I never did it the full-on way, which is basically what you do when you're trying to kill yourself."
Looking back on her hard-lived years, Fisher offered this urgent advice: "Don't get loaded your whole fucking life. And I did get loaded my whole fucking life. You have to learn, and unfortunately it takes a lot of lessons for some of us to get it right."
Carrie fessed to a lot in the interview. Still, we don't know which drugs Gary Fisher, her dog, might be on.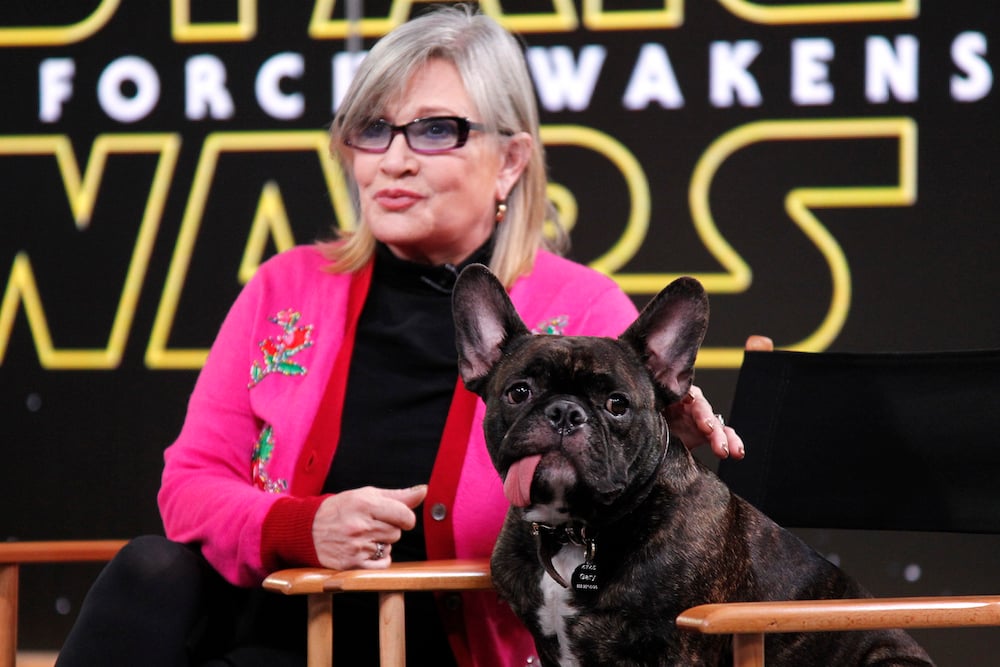 " tml-render-layout="inline
" tml-render-layout="inline