CBS Is Rebooting 'Magnum P.I.' and We Are Here For It
Epic mustaches and red Ferraris forever.
Photo: NBCUniversal Television
There are two ways to look at Hollywood's tendency to just reboot everything that seemed to work in the past. On one hand, where is the originality? Why isn't anyone coming up with something truly new?
On the other hand, some TV shows and movies just need a second look because they were awesome the first time around and advances in technology and mustache care could make them just as great now. So the report that CBS is bringing back Magnum P.I. sounds pretty great to us. 
The new Magnum is described as an update of the original. It follows Thomas Magnum (Selleck's former role), a decorated ex-Navy SEAL (also like the original) who, upon returning home from Afghanistan, repurposes his military skills to become a private investigator. With help from fellow vets Theodore "TC" Calvin and Orville "Rick" Wright, as well as that of disavowed former MI:6 agent Juliet Higgins, Magnum takes on the cases no one else will, helping those who have no one else to turn to…
The new Magnum will also issues faced by soldiers returning home from war, among other things. 
This description suggests that the occasional wisecracking comedy element from the original Tom Selleck show might not be as prominent. However Hawaii 5-0 and MacGyver showrunner Peter Lenkov is behind the new show, and with 5-0 in particular he's demonstrated how you can bring back an old show and remake it into something completely new.
Truth is, he'll have to completely revamp his Magnum because let's face it, Tom Selleck's take on the character was one-of-a-kind.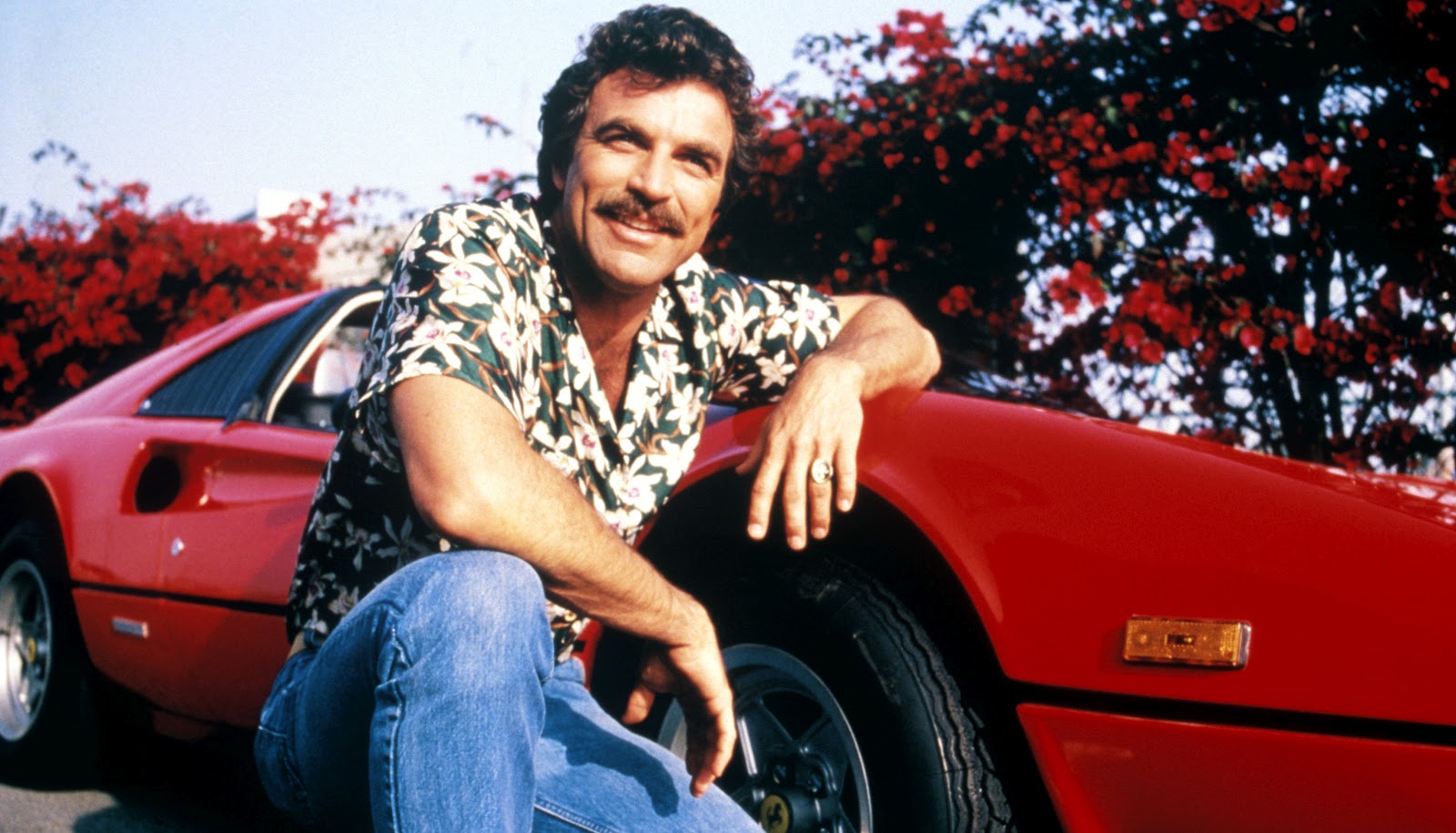 As THR notes, Selleck acts on CBS's Blue Bloods, so it's not out of the question he might show up once the reboot of his signature show is under way.
Here's hoping he's driving a red Ferrari if he does.
h/t THR