Diddy, Rihanna, Justin Bieber and More React to Death Of Rapper Nipsey Hussle
The Grammy-nominated rapper and entrepreneur was gunned down Sunday in front of his L.A. store.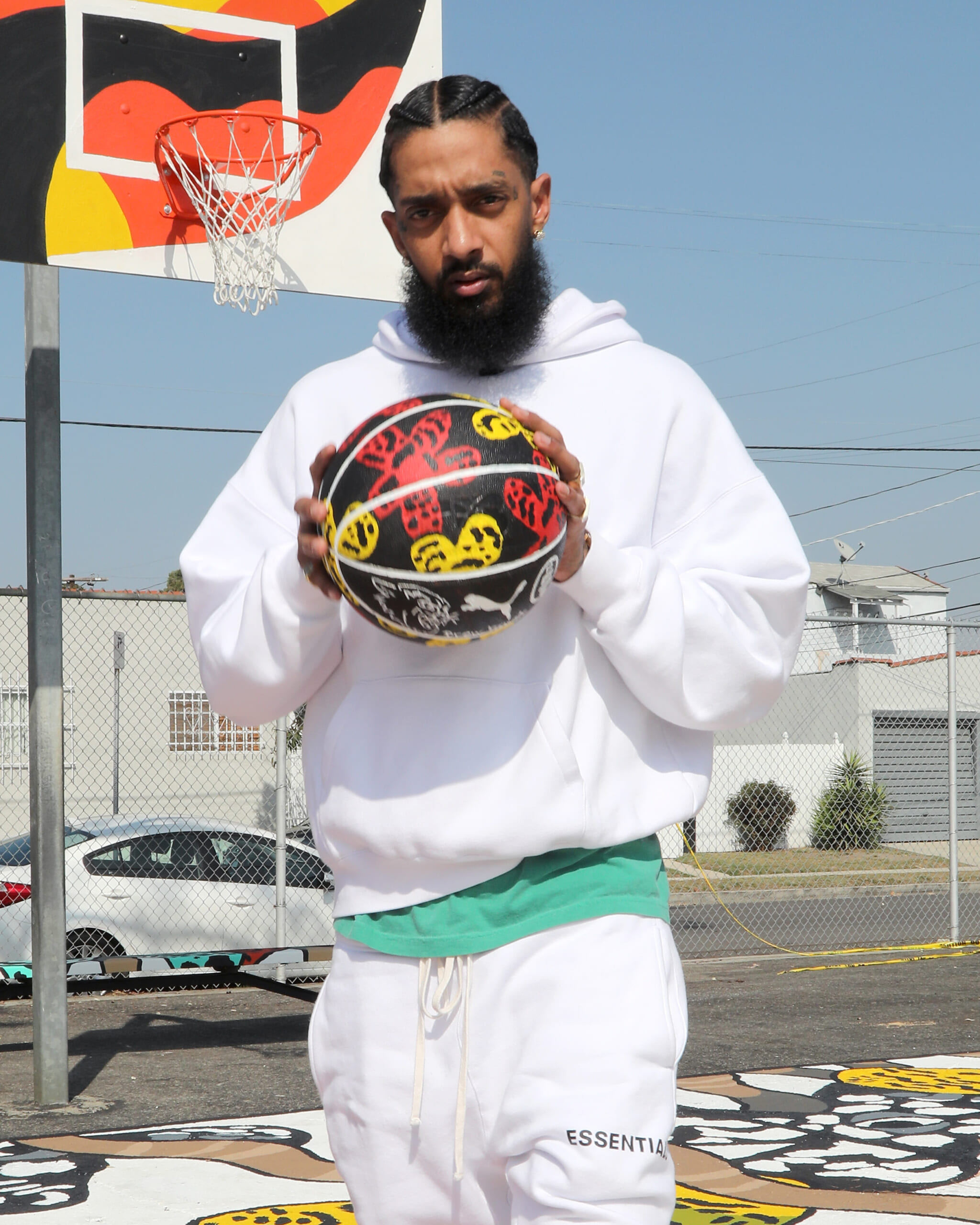 Nipsey Hussle's name rocketed to the top of every social media trending list Sunday with the news that the rapper and philanthropist was dead—the lone fatality from a triple shooting that occurred in front of his Marathon store in Los Angeles.
Hussle was just 33 and well-liked in the world of hip-hop. The Grammy-nominated rapper, entrepreneur and philanthropist championed causes such as helping ex-cons re-assimilate into society and classes teaching kids how to code. 
This doesn't make any sense! My spirit is shaken by this! Dear God may His spirit Rest In Peace and May You grant divine comfort to all his loved ones! 💔🙏🏿
I'm so sorry this happened to you @nipseyhussle pic.twitter.com/rKZ2agxm2a

— Rihanna (@rihanna) April 1, 2019
Hussle's positive influence was just one element that made his murder—reportedly by a lone assailant who then fled the scene—particularly tragic. 
His success in music was no less impressive. Hussle was an indie producer whose marketing savvy eventually got him a deal with Atlantic records. 
Then in 2017 he released Victory Lap, for which he received a Grammy nod for Best Rap Album. Rihanna's tweet above was just one of thousands that mourned his loss. 
Read more reactions below.
https://twitter.com/Diddy/status/1112700546148904960
Me Spitta and Nip was all sleepin on couches when we linked up. This shit got me super sad.

— Wiz Khalifa (@wizkhalifa) April 1, 2019
Kendrick Lamar pays tribute to Nipsey Hussle at Lollaplaooza Argentina

"Our Brother,warrior,Soldier, Nipsey Hussle passed away. WE LOVE YOU NIPSEY" pic.twitter.com/6qDCJg2B96

— Hiiipower – TDE News (@hiiipowers) April 1, 2019
https://twitter.com/emiliorojas/status/1112509679567933442https://www.instagram.com/p/Bvs3lHJn61W
Words can not express our sadness. Nipsey was not only one of the greatest artists we worked with but an amazing father & leader in his community. One of the kindest & brightest stars in the universe, he was inspiring to all. We will miss him, his music & everything he stood for.

— Atlantic Records (@AtlanticRecords) April 1, 2019
Nipsey Hussle's own final tweet was immediately loaded with meaning after his death. He posted the following shortly before he was killed.
Having strong enemies is a blessing.

— THA GREAT (@NipseyHussle) March 31, 2019
No one knows yet if it was a stray thought that only took on terrible meaning because of his death or referring to knowledge of a . 
As of April 1 the LAPD was still searching for Hussle's killer, and for a motive behind his murder.