A Cheetos-Themed Restaurant Is Coming to New York, And It's Gonna Be Flamin' Hot
It ain't easy bein' cheesy.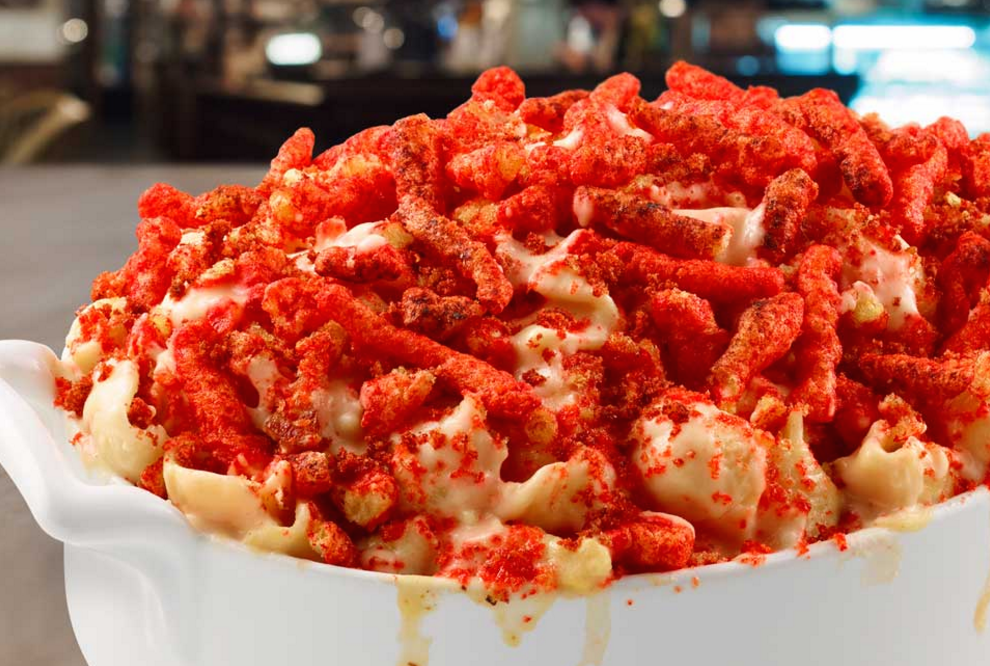 Chester Cheetah has seen all those Cheetos-sprinkled sushi rolls and pizza recipes floating around the Internet, and it's given him a dangerously cheesy idea.
Cheetos will open a three-day pop-up restaurant in New York City with exclusively Cheetos-derived fare. Menu items include "Cheetos Meatballs," "Flamin' Hot and White Cheddar Mac n' Cheetos," "Flamin' Hot Limón Chicken Tacos" and "Cheetos Sweetos Crusted Cheesecake." 
The pop-up has been dubbed The Spotted Cheetah, a nod to New York's popular gastropub The Spotted Pig.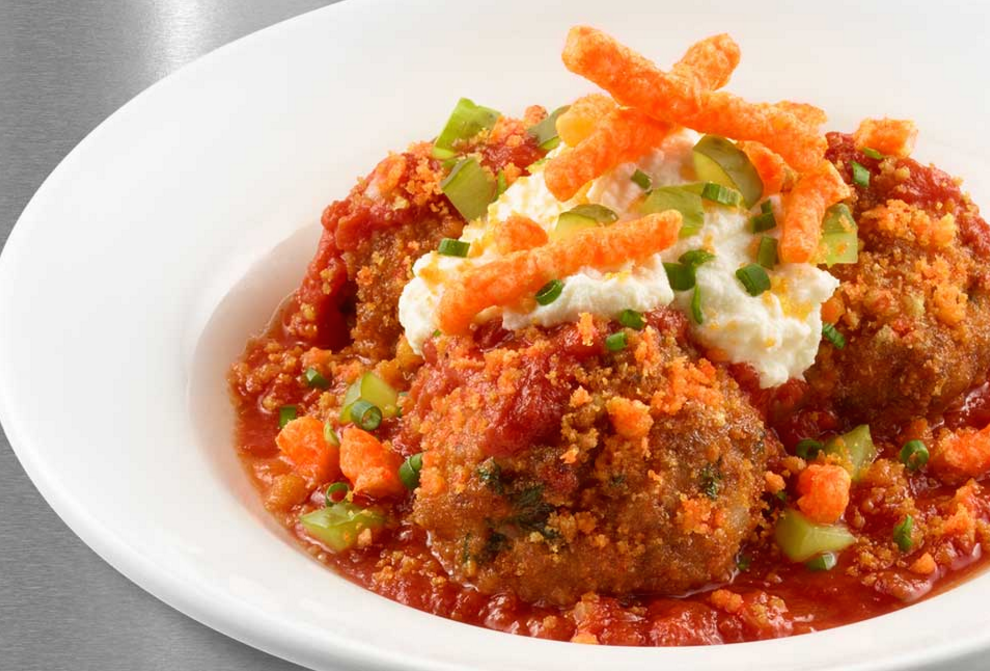 Food Network star Anne Burrell—shockingly not Guy Fieri—was put in charge of designing the menu. 
"Pull up a chair and grab a napkin — you're going to need it because it's about to get dangerously cheesy!" Chester himself said in a statement. 
The Spotted Cheetah will open its doors from August 15th to 17th in New York City. Visit the Cheetos website for more information and reservations.