Chris Rock Will Star in Season 4 of 'Fargo,' First Plot Details Emerge
The comedian is moving to Missouri.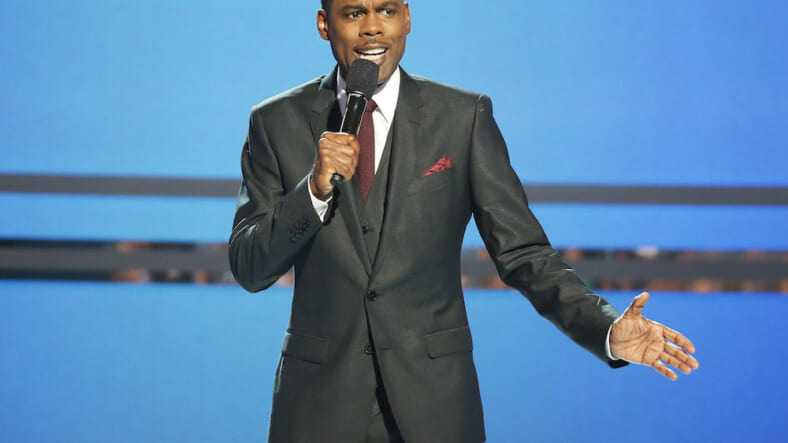 (Photo: Getty Images)
Season 4 of Fargo will have an unlikely new lead, comedian Chris Rock.
He'll show off his chops beyond cracking wise as the head of a crime syndicate, one of two warring crime mobs in the upcoming season's 1960s Kansas City, Missouri setting.
Rock will lead the African-American gang, which is reported to be at heads with an Italian-American one.
They, however, reach a difficult compromise, which will require some acting heft from Rock.
"To cement their peace, the heads of both families have traded their eldest sons. Rock will play the head of one of the syndicates, who has surrendered his son to his enemy, and who must raise his son's enemy as his own," Variety explains.
"But then the head of the Kansas City mafia goes into the hospital for routine surgery and dies — and everything changes."
The role could land Rock an Emmy nomination. Fargo actors Martin Freeman, Billy Bob Thorton, Kirsten Dunst, Ewan McGregor and more have all been nominated.
Production on Season 4 is not expected to begin until 2019, and so Rock will have ample time get into character.