Chris Tucker Confirms He's Joining Jackie Chan For 'Rush Hour 4'
Those were the words that came out of his mouth.
New Line Cinema
Jackie Chan said it might happen, that it was greenlighted, but he wasn't sure if Chris Tucker would agree to come out of semi-retirement to do it. 
Well, Chris Tucker's on board. Rush Hour 4 is a go.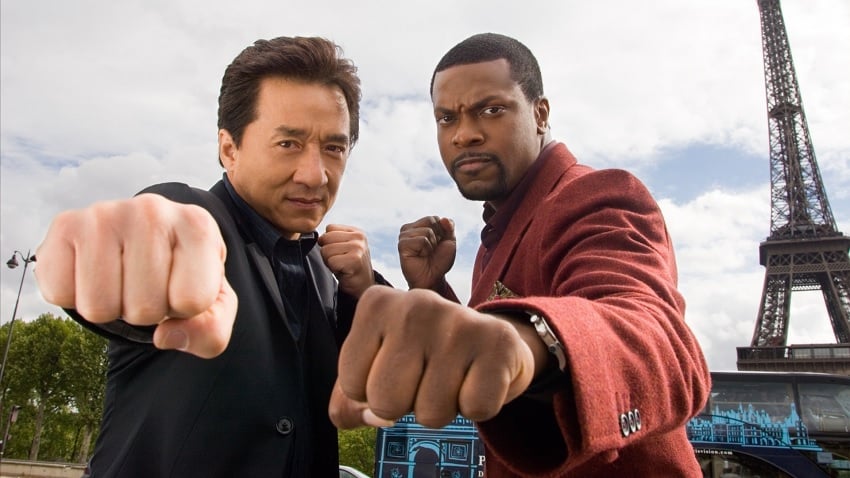 In an interview on ESPN's podcast The Plug, the hosts naturally wanted to know if Tucker was ready to partner with Chan again.
Tucker said, "It's happening. This is gonna be the Rush of all Rushes. Jackie is ready and we want to do this so that people don't ever forget it."
One of the podcast producers tweeted about it to add an extra level of confirmation.
There's no clear timeline or premiere date yet, but for now, it's certainly good enough to know it's happening.
And we'll be there when it does.
h/t UniLad