Watch This Hilarious SFW Trailer for a Clown-Themed Porn Movie
We have just reached peak clown.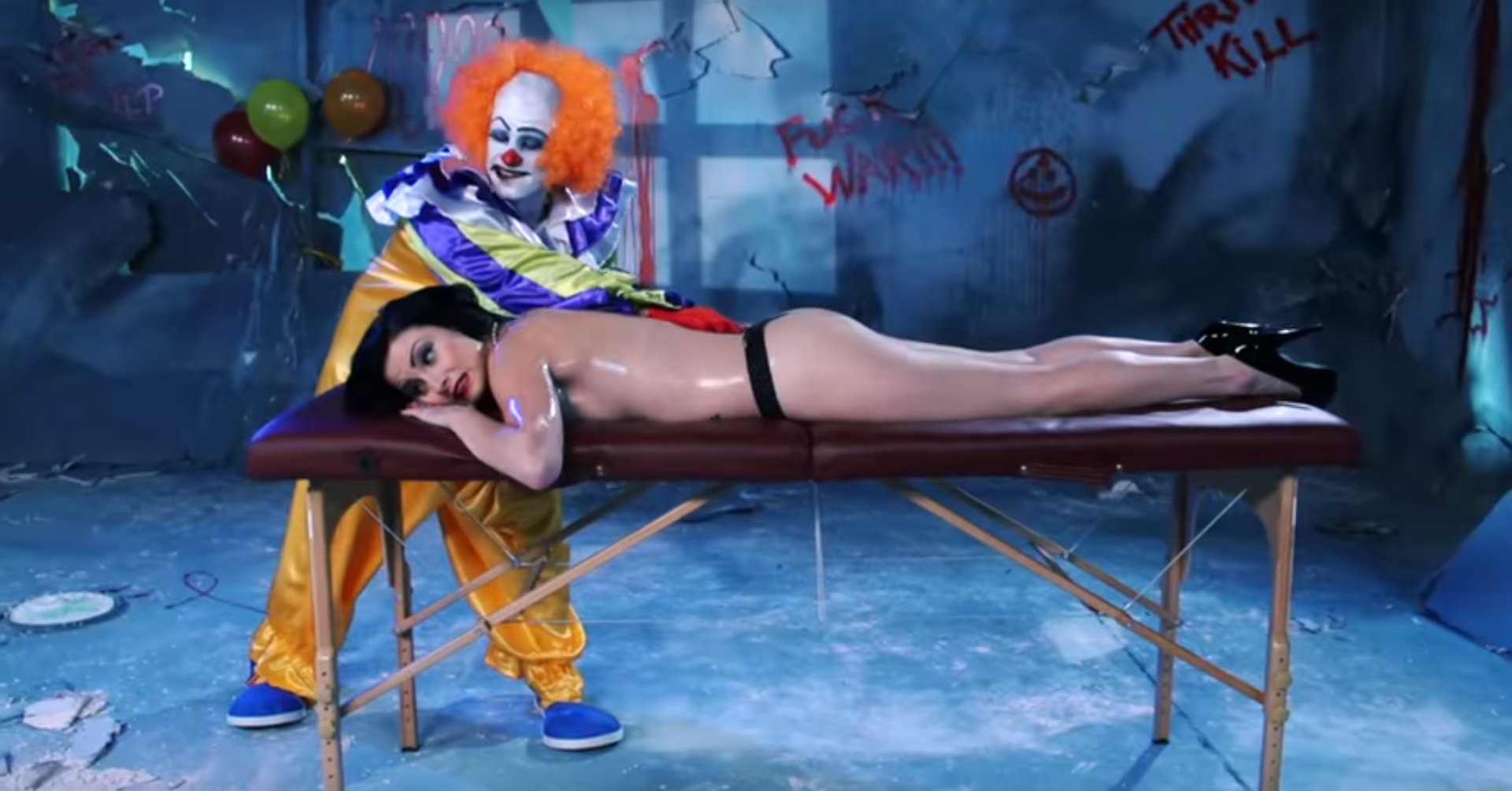 With an insane clown-induced hysteria currently sweeping the nation, it's as good a time as any to incorporate some of these frightful circus freaks into the next big blockbuster, TV show or… porno? 
Insert I Had the Strangest Dream Last Night, an upcoming clown-themed X-rated feature from adult entertainment kingpin Brazzers.
The porno's producers have set out on a mission to "Make Halloween scary again," because if there's one thing people want from porn, it's to finish in a state of absolute fright.
The synopsis posted on Trendzz, Brazzer's SFW website, actually reads like that of a legit horror film, minus the "wicked massage therapist" bit. 
"Movie starlet Veruca James lays in bed restlessly tossing and turning. Journey through her mind to a massage appointment where Veruca encounters a peculiar clown who purports to "eat the dreams of men". As a dream-eater, and wicked massage therapist, this clown has greater plans for the starlet than a simple massage. Veruca has only to wake up before he can consume her soul."
The dream-eating clown lover has a striking resemblance to Pennywise from the upcoming film adaptation of Stephen King's horror novel It, but also draws from other infamous movie villains. Even scarier is the clip's diabolical usage of "clown horn" sound effects and wayward balloons.
According to Brazzers PR manager Matt Stevens, "The Dreameater is… a composite of horror characters that have been immortalized in American horror film culture."  
The enjoyably freaky SFW trailer for I Had the Strangest Dream Last Night is absolutely ridiculous, but if nothing else, it's worth watching for a good laugh. Definitely watch it above.