Texas Theater Announces Clowns-Only Screening of Stephen King's 'IT', And We're Shook to Our Very Core
"All attendees should arrive dressed as a clown in order to attend."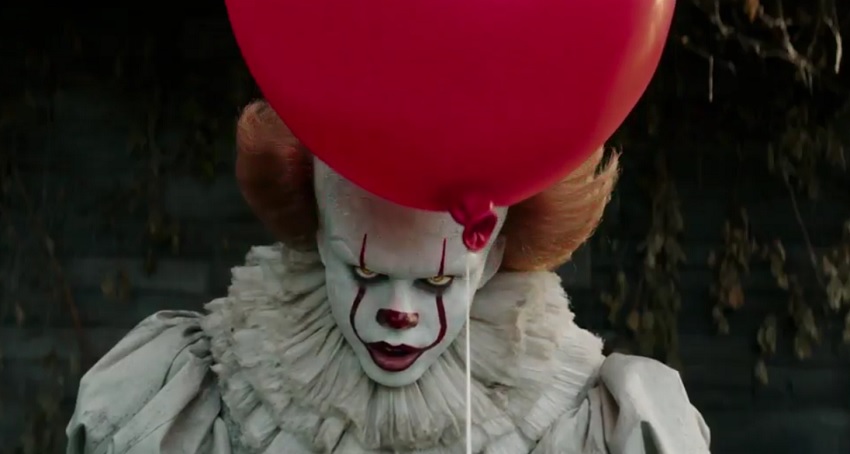 Warner Bros.
America will never truly be free of the horror clown menace. One Texas movie theater has bravely decided to lean into the trend by holding a clowns-only showing of the upcoming new movie based on Stephen King's IT. 
The Alamo Drafthouse in Austin is dead serious about this, based on the announcement on their website:
For this special Clown screening of IT, all attendees should arrive dressed as a clown in order to attend. Please arrive early and join us in the Barrel O' Fun beginning at 5:30pm for an IT pre-party where we will have face-painters available for clown "touch-ups", a photo booth, raffles for prizes, and other terrifying merriment. Please arrive in your own Pennywise best and be ready to float with us.
Stunts like this aren't a new thing for Alamo Drafthouse. They've set up screenings of Jaws for brave beer drinkers floating on the water and an inexplicably controversial all-woman screening of Wonder Woman.  
In the last couple of years, there have been numerous sightings across the world of weirdos in clown garb roaming city streets at night. Even Conor McGregor weighed in on the phenomenon, because sure, why not?
Most such sightings could be explained as hoaxes. But what if the creepers behind the tiny percentage of horror clown sightings that remain unsolved converge on the Alamo Drafthouse the night of September 9, 2017?  
We'll just have to see if an entire theater can float down there.
h/t Fox News