Is CM Punk Going to Get Destroyed at UFC 203?
The former pro wrestler makes his UFC debut Saturday versus Mickey Gall, who says "I'm going in there to kill him."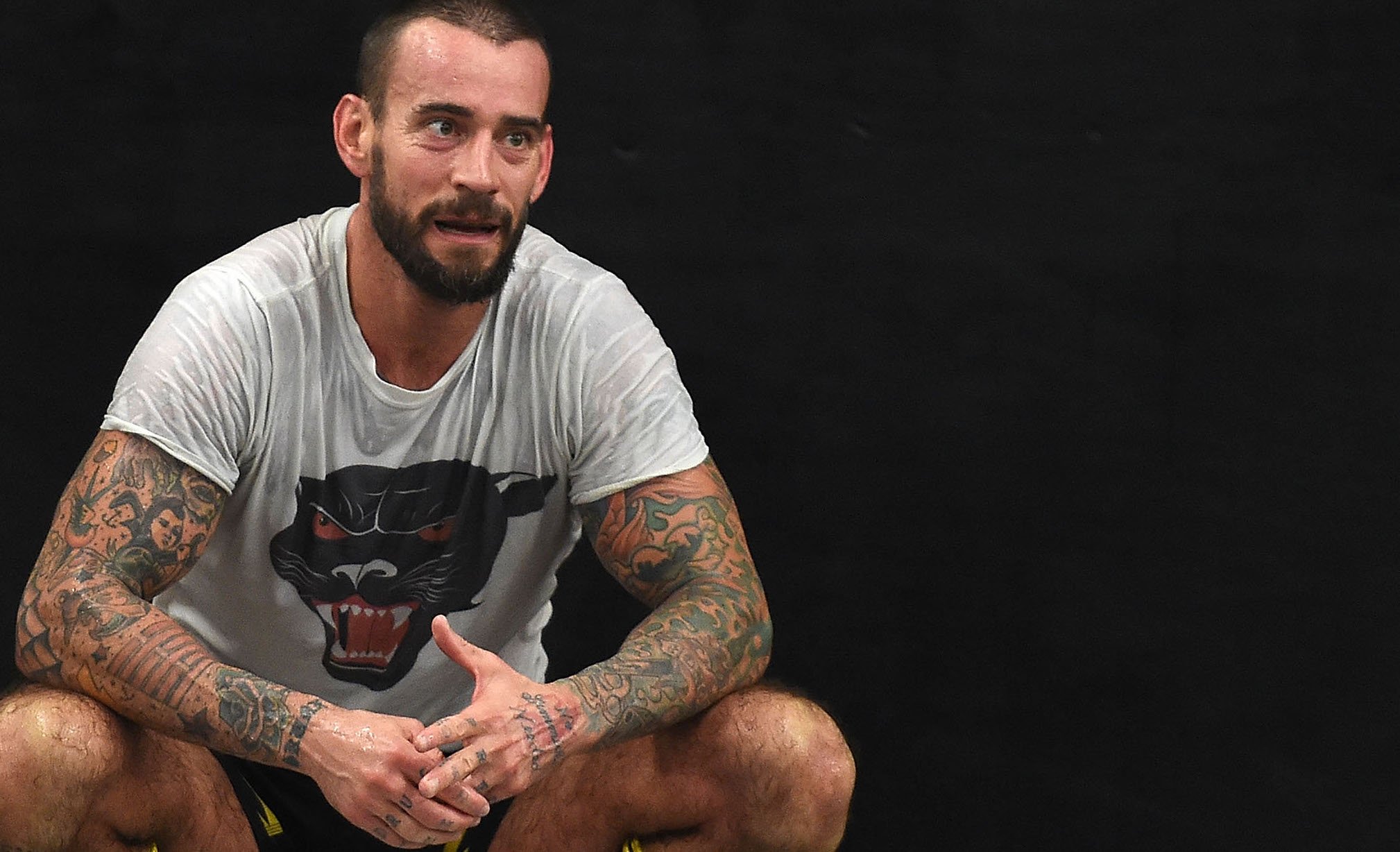 Former professional wrestler CM Punk is making his UFC debut in Cleveland this weekend and just about everyone expects him to lose. The 37-year-old who dresses like a 16-year-old is a massive underdog to 24-year-old Mickey Gall, as he should be. 
Punk has made his career performing in the WWE and now, at nearly 40, will try his hand at a real combat sport for the first time. No one knows if he can do it. He's been training Brazilian Jiu-jitsu at Gracie Academy in L.A., which is good start, and those who've seen him work out say he's an incredible competitor.
But it's important to remember that this is a man who's never done MMA before. His past a pro wrestler is as relevant to MMA as a career as a baker. If he's got anything working in his favor though, it's the mystery surrounding his skills and strategy. No one knows if he'll prefer to come out striking or try to take things to the ground. No one knows if he's good at grappling or if he has decent footwork. No one knows anything about CM Punk the cage fighter because CM Punk the cage fighter doesn't yet exist.
Gall on the other hand, has fought four times. He won his first two pro fights by submission in the first found and was 2-0 as an amateur. Unlike Punk, there's tape of him in the cage, and it's impressive.
Gall's biggest advantage though is the knowledge that comes with experience. He knows what it's like to step into the cage, read your opponent and make adjustments. Punk doesn't. 
Gall's also hungry in a way that a rich 37-year-old could never be. Gall has a chance to make his name with this fight, which could make his career. If he loses though, he may very well be laughed out of the UFC. If that's not motivation enough to, as he says "beat him up," then what is? 
"Within the rules, I'm going in there to kill him," Gall told MMAfighting.com. Tune in Saturday to see how much damage he manages to inflict.