A Computer-Generated James Dean Will Star in Upcoming Movie, And Some People Are Outraged
"Captain America" star Chris Evans and other actors have given the idea a big thumbs down.
Through the magic of computer graphics, long-dead silver screen icon James Dean is about to come back from the dead. He's not being summoned through some digital Ouija Board but from a collage of still and moving images as well as the voice of a hopefully excellent imitator.
Unfortunately for Magic City Films, the company making Vietnam War drama Finding Jack, not everyone is pleased with the idea of the actor—who died in 1955 in a car wreck at just 24 years old—returning from the dead.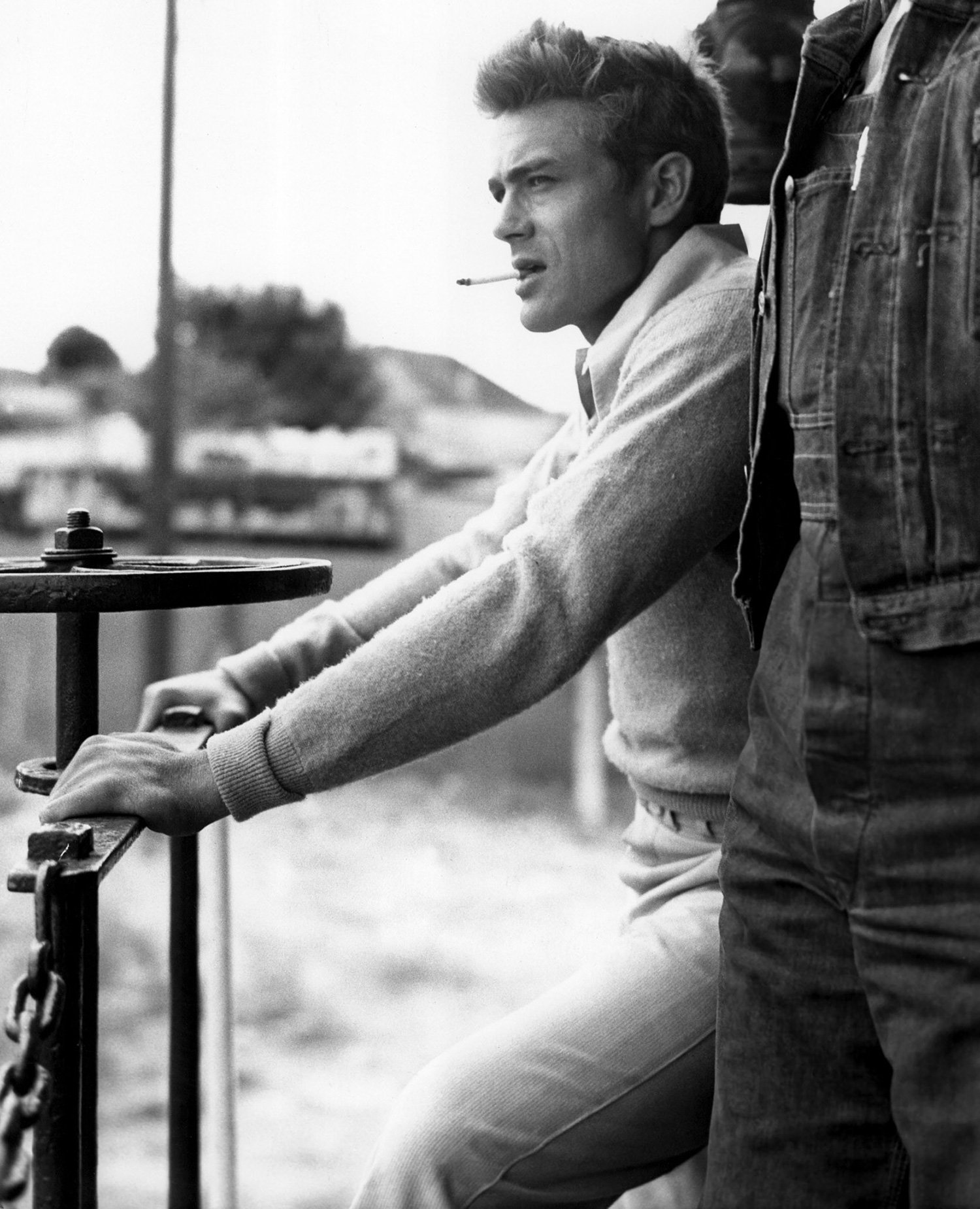 Magic City Films said it had obtained the rights from Dean's estate to digitally recreate the "Rebel Without A Cause" star, who died in a 1955 car accident aged 24, for a Vietnam War-era action drama called "Finding Jack."

Dean will be recreated through a mixture of old photos and footage, along with computer-generated creations projected over stand-ins. A different actor will lend his voice to what will be a secondary role for Dean's character.
Anton Ernst, one of the producers, reportedly said in a statement that they "feel very honored that [Dean's] family supports us and will take every precaution to ensure that his legacy as one of the most epic film stars to date is kept firmly intact."
"The family views this as his fourth movie," Ernst continued, "a movie he never got to make. We do not intend to let his fans down."
CMG Worldwide is the company that handles any intellectual property related to dead celebs like Dean. In a statement, they said that they "see this as a whole new frontier for many of our iconic clients." Those clients, NBC reports, include Chuck Berry and astronaut Neil Armstrong.
There are precedents for this possibly ghoulish use of a dead star's image—Carrie Fisher will be in Star Wars: The Rise of Skywalker, thanks to footage not used in previous movies—but social media commentary about this news indicated many don't support this kind of thing at all, including some living movie stars.
I'm sure he'd be thrilled 🙄

This is awful.

Maybe we can get a computer to paint us a new Picasso. Or write a couple new John Lennon tunes.

The complete lack of understanding here is shameful. https://t.co/hkwXyTR4pu

— Chris Evans (@ChrisEvans) November 6, 2019
https://twitter.com/zeldawilliams/status/1192141551171854338
https://twitter.com/andizeisler/status/1192121093068247040
https://twitter.com/ThatLukeTyler/status/1192312090947657729
It really does seem like the sort of thing that might open up a whole new rabbit hole for filmmakers to dive into, figuring out what dead movie star might best fit their next idea. 
Even though Anton Ernst told Entertainment Weekly that screen tests look "100% like James Dean," it seems like the kind of thing that might take viewers out of the movie completely. Not to mention just being in bad taste. 
It'd be a shame if the fourth movie Dean never got to make was a flop because people were sicked out by the idea of seeing a dead man brought to life only to die again in a fictionalized version of Vietnam.