You Won't Believe How Much Conor McGregor Spends on Custom Suits
Looking sharp doesn't come cheap for the dapper UFC king.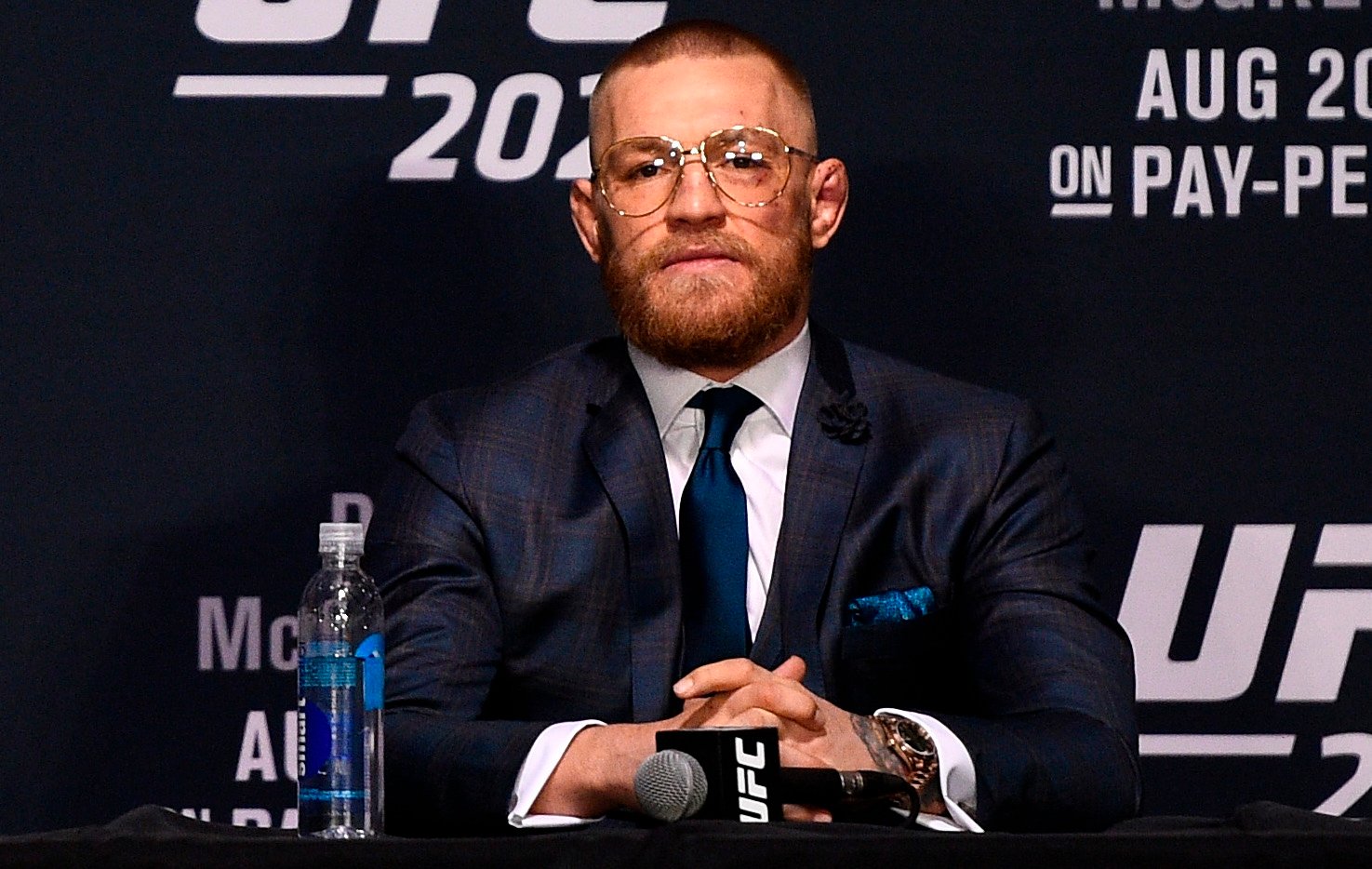 For a guy whose chosen career has flattened his nose and turned his ears into steamed cauliflower, Conor McGregor certainly cares a lot about how he looks. In no way does that obsession better reveal itself than in the UFC superstar's clothes, which seem to be getting more and more natty the richer he gets. 
There's a reason for that: McGregor is spending gobs of money on suits. TMZ caught up with David Heil, the CEO of suit label David August and McGregor's personal tailor, who said that the Irishman spends between $4,000 and $10,000 on each suit and routinely orders 8 to 10 before every media tour.
https://www.instagram.com/p/BDd09perzi_
Why doesn't he just wear some suits again? Two reasons. First, ridiculously rich dudes do crazy things. And second, McGregor's size can fluctuate wildly. (Just consider the pounds the featherweight champ packed on to win his recent rematch against Nate Diaz.) 
Those weight cuts and gains, plus his ever-changing weight class, mean he needs new threads if he wants everything to fit. That leads to a lot of work for Heil, who says each suit takes 60 hours to make.
"He likes to wear his suits high and tight and really tailored, and his size changes all the time depending on his fights. So we're always measuring him to make sure it fits exactly how he wants it," Heil told TMZ. 
https://www.instagram.com/p/_ARkH0rzi7
If spending $50,000 or more two or three times a year on suits makes you think McGregor may have suffered a bit of brain damage, you probably don't need to worry. 
McGregor is, according to Forbes, worth $22 million. Also, when he's not wearing a bespoke suit, McGregor dresses like this, which probably saves him a ton of money.
https://www.instagram.com/p/BFM1ChcLzsc