Conor McGregor Set to Knock Someone Out on 'Game of Thrones'
The UFC lightweight champ is reportedly on his way to Westeros.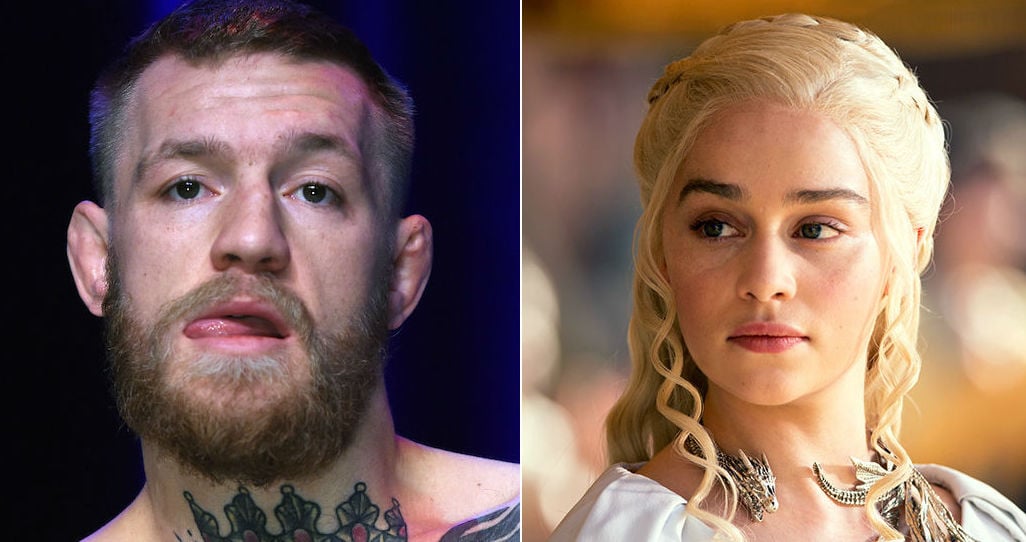 Conor McGregor can fight and he can talk, but can he act? We're about to find out. The UFC's lightweight champ is reportedly going to appear on the Game of Thrones some time soon, thanks to a big fan of his in the show's director's chair.
"It's been agreed that McGregor will appear in one of the remaining two seasons of Game of Thrones," a source told Belfast Live. "He was headhunted as it were by HBO, as one of the Game of Thrones directors is a huge UFC fan. They believed that he would be a perfect fit for the show."
If you're wondering what McGregor might do on GoT, fighting seems like a good bet. He's even got some experience with that. A little over a year ago, the the 155-pound fighter briefly sparred with Hafþór Júlíus Björnsson, the 6'9″, 400-pound strongman who is one of three actors to play the The Mountain.