'Creed 2' Gets a Release Date, And Sylvester Stallone Celebrates With a $400,000 Rocky Statue
Sly spent Christmas with Arnold… and a nine-foot statue of himself.
Creed/MGM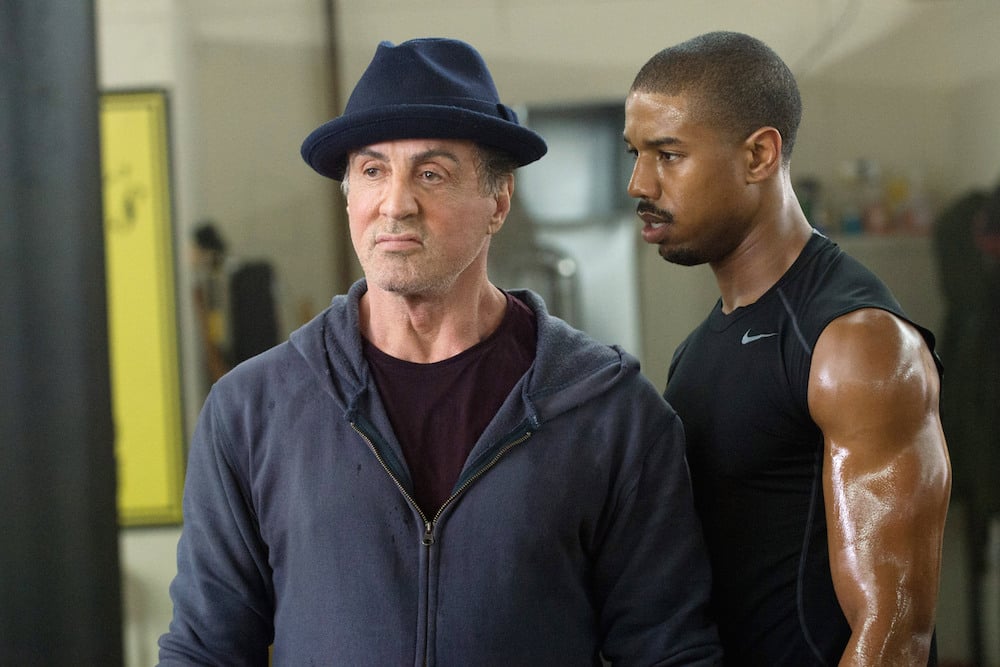 While much of America was in a Christmas cookie-induced coma on Tuesday, Sylvester Stallone made an announcement that flew under the radar: Creed 2 has a new release date, and it's less than a year away. 
In an Instagram post that included a teaser image, Stallone writes that the movie is coming out on Thanksgiving. Guess the Christmas date on the pic is wrong. 
https://www.instagram.com/p/BdLw0hJjO-r
There's still precious little known about the plot of Creed 2. But we do know Ivan Drago will be making a return and that his son will be along his side. And we can speculate that there will be a showdown in the ring between Drago Jr. and Adonis Creed, whose father Apollo was killed by Drago in Rocky IV. 
We also know a bit about whats happening behind the scenes. Stallone will be back in the director's chair for Creed 2, taking the reins back from Ryan Coogler, who directed the 2015 launch of the franchise. 
When Stallone wasn't hyping his movie over the holiday weekend, he was hanging with his old Planet Hollywood partner Arnold Schwarzenegger.  
The more interesting part of the above photo though is that statue in the background. TMZ reports that the art piece, one of two originals made for Rocky III by artist A. Thomas Schomberg, was recently sold at auctions for more than $400,000. It was unclear though who bought it—until Stallone posted that pic. 
The 9-foot tall, 1,800-pound depiction of Rocky now stands in the home of the man who inspired it.