The Daily Heat Index: Alison Brie Is Totally OK With Guys Who Fetishize Her Beautiful Feet
Plus: South Park may live forever as a video game and Kevin Hart roasts Michael Jordan.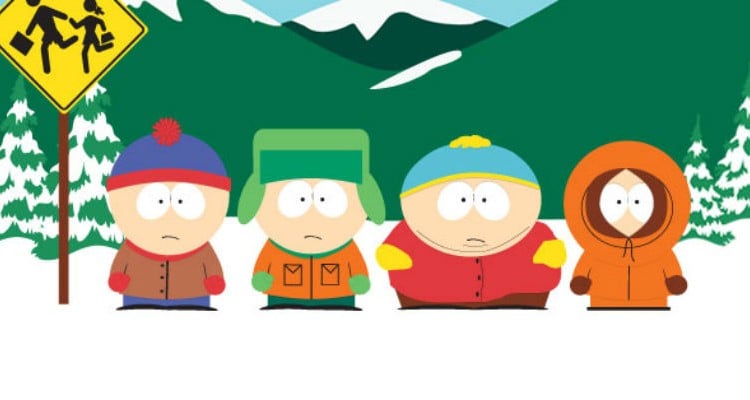 Comedy Central
Here's a daily dose of what's heating up the internet:
https://www.youtube.com/watch?v=W3ETCm46o4Y
Alison Brie Has Nice Feet
To no one's surprise, Alison Brie has fans. A lot of fans. But what should come as a surprise, and slightly disturbing, is the amount of loyal people she has who worship not just the ground the walks upon, but the feet she uses to do so. While on The Late Late Show, Alison spoke candidly with James Corden about her gorgeous feet, and even went as far to slip off her heels for all of those foot fetish-ers can take a picture for life. "I don't mind this, fetishes are cool," said Brie. You hear that world? Alison Brie is into fetishes, and you should be too.
South Park May Live Forever
Iconic animated sitcom South Park has been going strong since it's first episode back in August of 1997. While it continues with a record 20th season (and is slated to go on until 2019), creators Matt Stone and Trey Parker said Park's future may actually lie in the hands of the gaming world. "I think in 20 years, 10 years, people will be playing more," Stone told EW. "That convergence of entertainment, whether it's VR or a more immersive thing. The more you get in it, the more you watch Pew Die Pie, and people watch Pew Die Pie play, and you watch E-sports. You watch young people, and the way they engage with something – sh*t, maybe that is the future of South Park." Better get your consoles at the ready if you want more antics from these filterless boys from Colorado.
Kevin Hart's Failed Roast
Kevin Hart may be an extremely successful comedian, but that doesn't mean everyone appreciates his humor. The Central Intelligence star told Jimmy Kimmel about his attempt at a few jabs towards NBA star Michael Jordan, when clearly, MJ can do no wrong. Watch the clip above and find out if any of his jokes go over well (hint: they most definitely do not).