The Daily Heat Index: Eva Longoria Pulls Out a Bootyful 'LSB' Performance of 'Anaconda'
Plus, the post-credit scene for 'Deadpool' is revealed, and Kristen Wiig dons a Broncos jersey on 'The Tonight Show.'
Here's a daily dose of what's heating up the internet:
https://www.youtube.com/watch?v=mJbgJ7Jv9tU
Her Anaconda Most Definitely Don't
Bow down to the Desperate Housewife. Thursday's all-new Lip Sync Battle had Eva Longoria facing off against Hayden Panettiere, and while each had their flaws, it was the Telenovela star who came out with the championship belt. Even Christina Aguilera couldn't help an awkwardly timid performance of 'Lady Marmalade,' leading to Eva Longoria's ass-ceptional rendition of 'Anaconda' to be the clear star of the night. Despite the actress's inability to channel Nicki with her lyrics, she made up for it with a heavy, heavy amount of padding.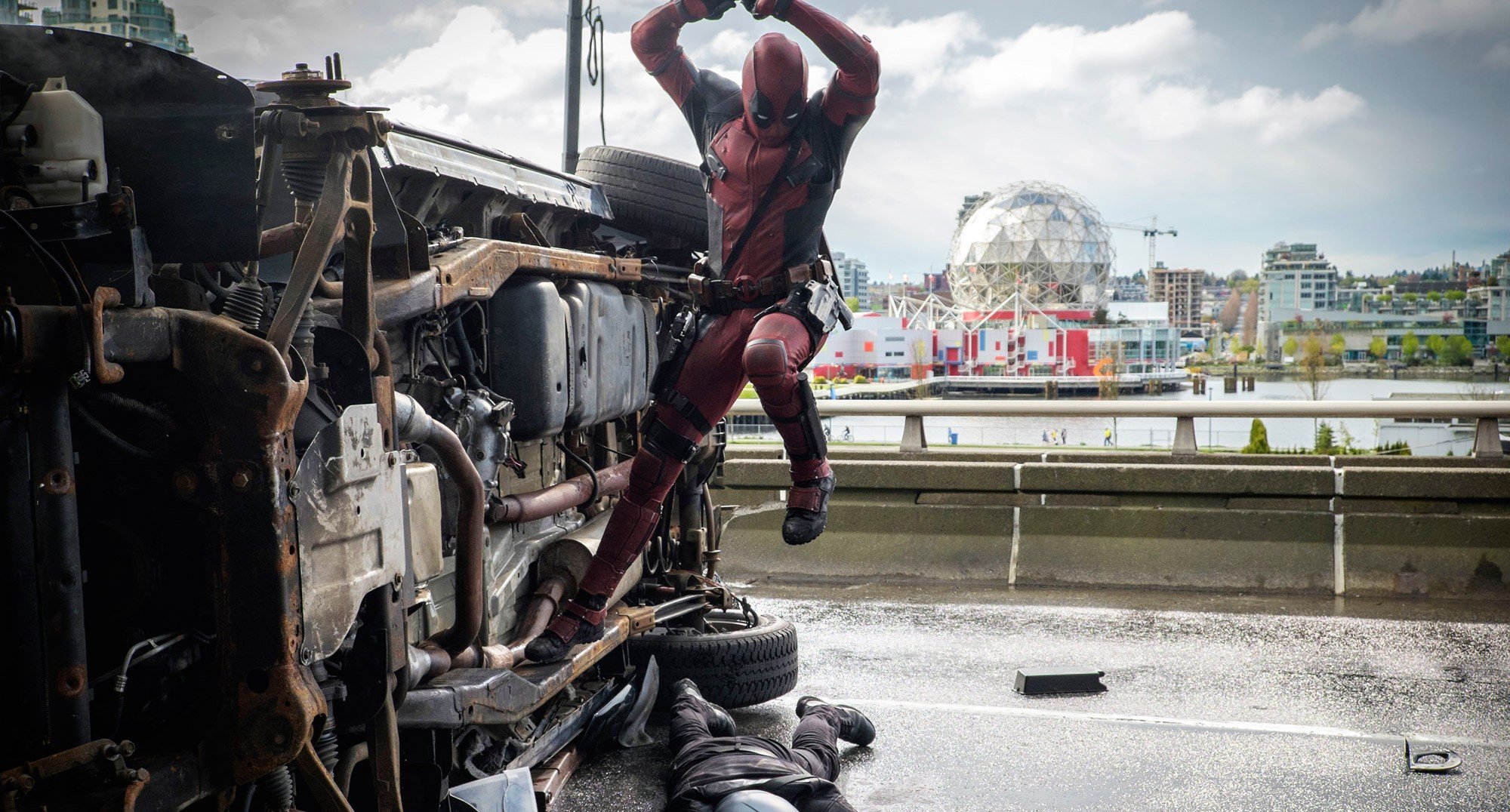 Big News for Deadpool 2
Lucky viewers and magazine editors were kept in the dark during early Deadpool screenings with rumors of a missing post-credit scene, but with the film's debut in theaters this Valentine's Day weekend, the cat is finally out of the bag. Following the news of an already greenlit Deadpool 2, we now know that time traveling, gun slinging X-Men staple, Cable, will join the 'Merc with the Mouth' when the sequel finds its way to theaters sometime in the near future. Following the credits, Wade Wilson pops back on screen to deliver this message: 
"Oh! I can tell you one thing, and it's a bit of a secret. The sequel? We're gonna have Cable. Amazing character. Bionic arm, time travel! We have no idea who we're going to cast yet, but it could be anyone. Just need a big guy with a flat top. Mel Gibson, Dolph Lundgren, Kiera Knightly? She's got range – who knows? Big secret, shhh. Oh, and don't leave your garbage all lying around. It's a total dick move. Go! Chica-chica!" 
The duo, known for their crazy comic book antics, will certainly make for a pleasant on-screen appearance, no matter how they're presented together. Now, we'll wait and see who will don the name, Nathan Summers (we're still betting on you, Jon Hamm.)
Kristen Wiig Joins the Denver Broncos
Because Broncos QB Peyton Manning's actual appearance on The Tonight Show wasn't sufficient enough, regular late night impersonator Kristen Wiig stopped by to fumble through some of Jimmy Fallon's awkward questions. The Ghostbusters star, who clearly hasn't touched a football in her life, donned the #18 jersey and a brown wig while talking about the game's final score (which she did not get right), his wife's nickname (Cookie), and his alma mater (University of Florida.. even though he played for Tennessee). Wiig might not be the first person you want picked for your team, but we wouldn't mind seeing her step in for Peyton during those post-game interviews.