The Daily Heat Index: A 'Game of Thrones' Star Just Landed a Role in 'Fast 8'
Plus, 'Arrow' bids farewell to a beloved cast member, and Cameron Diaz is back on 'The Tonight Show.'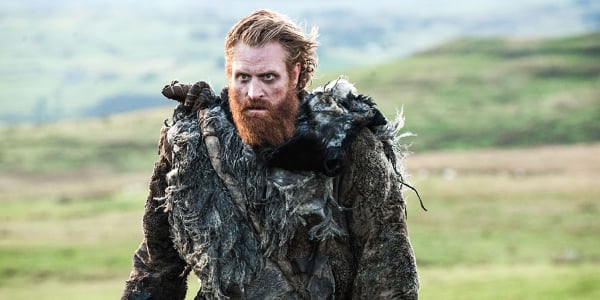 Here's a daily dose of what's heating up the internet:
Game of Thrones Meets Fast 8
It looks like Kristofer Hivju is coming in from the cold as the Game of Thrones actor lands a villainous henchman role in Fast 8, according to The Wrap. The line-up of villains in this latest installment of the successful franchise has grown over the last few months, with Charlize Theron rumored to take the wheel following her Mad Max: Fury Road days. This latest casting news places the Norwegian actor as a central henchman opposite Dominic Toretto and his crew. Hivju is no stranger to big battle scenes from his time on GoT, so going toe-to-toe with juiceheads like Vin Diesel and Dwayne 'The Rock' Johnson should be a piece of cake. Fast 8 will land in  theaters on April 14, 2017.
Arrow Execs Explain That Shocking Death
Thursday night's episode of Arrow bid farewell to a long-time favorite of the series and immediately left a bad taste in the mouths of millions. All-around smokeshow and Maxim favorite Katie Cassidy, better known as Laurel Lance AKA Black Canary, suffered an untimely death at the hands of this season's villain Damien Dhark, and while Arrow execs are fully prepared for the intense backlash from fans, they believe that it was the best move for the long-running comic book series. 
"Obviously Arrow is always a show that's evolving," exec producer Marc Guggenheim told EW. "It's always a show where every character, arguably except for the Arrow, is fair game. We started off this year with the promise of a death and when we worked our way through our various different creative choices, we realized that the thing that will give us the most pop going into the end of the season and into next season unfortunately would be Laurel." 
Despite acknowledging the extraordinary acting chops of Cassidy, and that the actress will still be featured in some capacity on The Flash and Vixen, it doesn't remove the sharp pain from losing such a beloved Arrow character. Let us pour one out for Black Canary — we'll miss you dearly.
Cameron Diaz Plays 'Drinko'
"This is the only game you're ever going to win," Cameron Diaz says before dropping her two huge red discs down the 'Drinko' game board. The disgustingly hilarious segment is back on The Tonight Show with Diaz facing off against late night host Jimmy Fallon. After knocking back a kale smoothie mixed with salsa verde ("It's like a salad," Diaz claims), Fallon retreats behind the board to gag from the unlikely combination of salsa verde and prune juice, and we don't really blame him. Watch the clip above and see what else the two are forced to knock back: