The Daily Heat Index: Krysten Ritter Teases Season 2 Of 'Jessica Jones'
Plus: Taylor Swift dances like nobody's watching, and Bryce Harper gets one game suspension.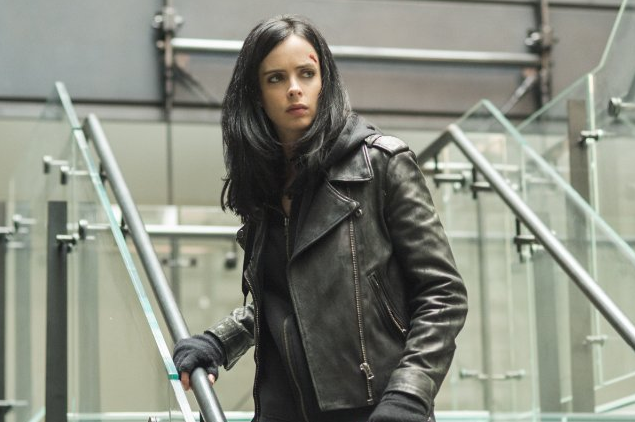 Here's a daily dose of what's heating up the internet:
Krysten Ritter Talks the Future of JJ
With Marvel enveloping all of Hollywood, their latest shift over to streaming services means big things coming out of Netflix – and they're coming sooner than you think.

Following the success of Daredevil and Jessica Jones, it's only a matter of time before Luke Cage and Iron Fist follow suit, leading to the ultimate superhero crossover with The Defenders. In the interim, Jessica Jones starlet Krysten Ritter admitted that her next solo outing as the superpowered savior of New York is building up to be better than ever. 
"I'm excited to see what happens next for Jessica, and the end of season one left a lot of doors open and questions unanswered," Ritter told Digital Spy. "Kilgrave was her reason for getting up every morning. Saving people gave her purpose. I wonder how emotionally taxed she's going to be now. That opens a lot of doors as to who will come out and play. We all live in the same universe, so there are endless possibilities." 2017 is poised to be a real good year for superheroes. 
https://twitter.com/taylorswift13/status/730738639160795136
Taylor Swift Can't Stop Dancing
The pop sensation continues flaunting her Apple Music partnership with another upbeat commercial featuring a whole lot of dancing. Luckily, this time the former Maxim cover model manages to stay on two feet (for the most part) as she bops around to The Darkness' hard-rocking hit, "I Believe In a Thing Called Love." Her Twitter tagline to accompany the video may emphasize the need to dance like nobody's watching, but we bet plenty of fans are watching this quick solo dance party on repeat.
" tml-render-layout="inline
Harper Earns Himself a Suspension
23-year old Washington Nationals slugger Bryce Harper may be in full control of his impressive swings, but he has a harder time controlling his mouth. Harper was suspended for one game and fined an undisclosed sum for confronting an umpire following his ejection from Monday night's 5-4 win over the Detroit Tigers. MVP or not, if get ejected in MLB, it's best to stay ejected.