The Daily Heat Index: Did 'Batman v. Superman' Just Tease the Arrival of Darkseid?
Plus, Lena Hadley reads mean 'Bachelor' quotes, and Nintendo prepares the release of a new Pokemon game.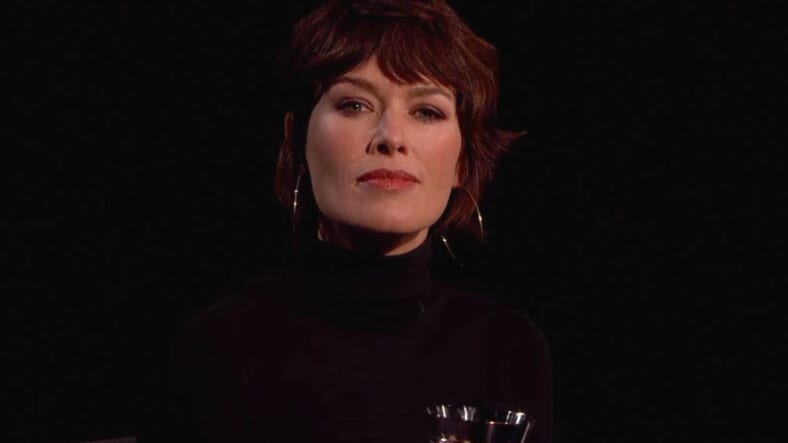 Here's a daily dose of what's heating up the internet:
Darkseid, Is That You?
Batman v. Superman: Dawn of Justice is two months away of hitting theaters, but a few new images released via Empire Magazine are here to hold us over. Out of the 5 selects, one sheds light on another possible villain we might see come March 26th. In the shot below, in what appears to be part of Batman's nightmare sequence, the Dark Knight stands over a desolate city where an Omega symbol is scrawled out in the sand. That symbol, if you don't already know, belongs Darkseid, the ruler of Apokolips, one of the Justice League's biggest foes from the comics. Does this mean we'll be seeing a glimpse of Darkseid in BVS? Probably not, since we're already dealing with Lex Luthor and Doomsday, but don't count him out yet. And if not, there's always 2017. 
https://twitter.com/Dynamitejimi/status/691871776310190080
Bow Down to Queen Cersei
Surrender yourselves, 'Bachelor' contestants. Cersei is here to f*ck your day up. On Jimmy Kimmel Live!, Lena Headey channeled her inner-bitch as the Queen of Westeros to lay it into the ladies fighting for the attention of the titular bachelor. Goblet in hand, the Game of Thrones star recited the most absurd lines from the season, making us realize that the reality show shares more similarities to the HBO series than we originally thought. 
Detective Pikachu is Now a Thing
Because you should never doubt the ingenuity of Nintendo, the company's latest video combines Pokemon and crime solving to form 'Detective Pikachu: Birth of a New Combination.' The 3DS game, set to launch in Japan in early February, will follow a Sherlock Holmes-esque Pikachu (hat included) as he wanders the Pokemon world with his human companion, solving crimes and hopefully breaking a few kneecaps. No word when the game will be released in the United States, but if it stays faithful to the graphics in the trailer, you should start digging that old console out of the closet right about now.  
https://www.youtube.com/watch?v=Y9j9RWkPstc