The Daily Heat Index: Margot Robbie Takes the Whisper Challenge on 'The Tonight Show' (And Fails Miserably)
Plus, a new 'Finding Dory' trailer hits the internet, and we take a look at new concept art for Elisabeth Olsen as Scarlet Witch.
Here's a daily dose of what's heating up the internet:
Whisper Challenge Struggles
Margot Robbie may be a talented actress, but she's not too experienced at reading lips. The Whiskey Tango Foxtrot star stopped by The Tonight Show to promote her new film, and couldn't resist a few games of 'The Whisper Challenge' with Jimmy Fallon. Apparently the game isn't for everyone: While the Australian actress managed to master the delivery of her phrases, she struggled real, real hard to guess the ones uttered by Fallon. Watch Robbie start to speak different languages in the clip above, and let's thank God that's she pretty. 
https://www.youtube.com/watch?v=gFBZ4WQYFbE
It's Time to Find Dory
Following the success of 2003's Finding Nemo, it comes as no surprise that another fish is in need of a little saving. This time, the spotlight is put on supporting character Dory, played by daytime talk show host Ellen DeGeneres. Finding Dory will follow the forgetful blue tang in hot pursuit of her parents (Eugene Levy and Diane Keaton) who she just can't seem to remember. While the follow-up won't find its way to theaters until this June, take a look at the film's first full-length trailer.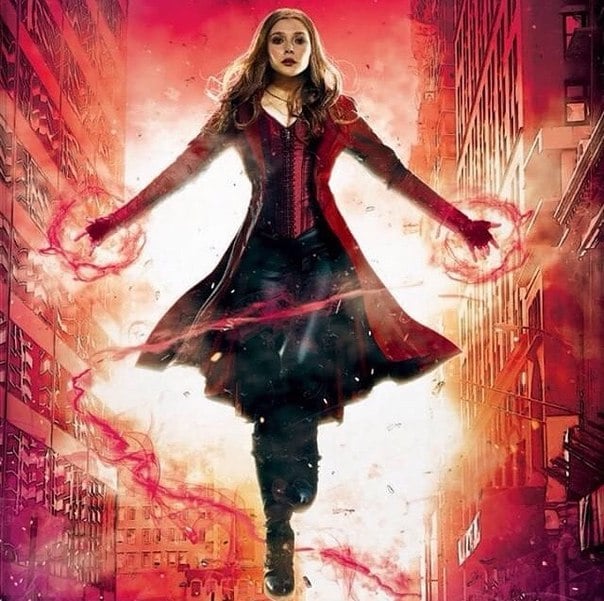 New Look at Scarlet Witch
She may not be featured much trailers, but some new concept art provides us with a great look at Scarlet Witch in Captain America: Civil War. The character, played by Elizabeth Olsen, was just introduced in the last Avengers installment, and we're still learning about her range of abilities. Labeled as the most conflicted of the team, a lot could come from Scarlet Witch this time around if she's managed to get a hold of her telekinetic powers. Plus, a new costume will probably help.