Meet the Leading Ladies of DC's 'Wonder Woman'
Plus, 'The Lego Batman Movie' looks like the best take on The Dark Knight ever, and we get a look at even more 'Captain America: Civil War' footage.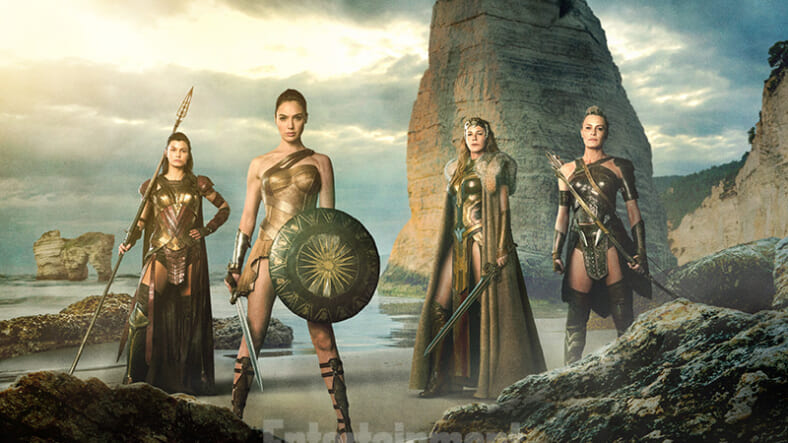 Here's a daily dose of what's heating up the internet:
Women Warriors
With the arrival of Diana Prince AKA Wonder Woman (Gal Gadot) in the upcoming Batman v. Superman: Dawn of Justice, we've only seen footage of the famous Amazonian ready for battle — until now.

Entertainment Weekly just debuted an image from the solo Wonder Woman outing set to hit theaters June of 2017 and we finally have a look at the women who raised Wonder Woman to become the superhero we know and love. While the ladies of Themyscira (Connie Nielsen, Robin Wright, and Lisa Loven Kongsli) may not always see eye to eye, their valiant efforts will be put to the test as Diana is faced with a vicious enemy and must evolve into the famous warrior we've come to expect.

Patty Jenkins' Wonder Woman hits theaters on June 23, 2017. 
https://www.youtube.com/watch?v=QvCwuOq3k_U
"We're Still Friends… Right?"
We're less than 2 months away from what may be Marvel's best movie yet, and new promotional footage has been rolling in at a steady pace. While the latest look at Captain America: Civil War delivered enough action to satisfy our craving until May 6th, a recently-dropped international trailer features fighting between regular Avenger players Black Widow and Hawkeye, and it seems like the former best buds might not stay friends for long. Check out the fight scene above and prepare yourself for the ultimate MCU movie coming to theaters real, real soon. 
LEGO Batman is the Best Batman
The live-action Batman that we've seen in multiple big budget films doesn't beat box. He doesn't play Wiz Khalifa as he walks into the Batcave. He doesn't eat Lobster Thermidor. But this Batman does. Will Arnett reprises his take on The Dark Knight from 2014's computer animated The Lego Movie, and it looks absolutely amazing. If your dreams have been crushed by the floundering reviews of Batman v. Superman, don't fret — February 10th, 2017 will deliver an even better Batman of epic proportions.