The Daily Heat Index: Norman Reedus Wants to Star In A 'Ghost Rider' Reboot
Plus: Lebron gets his revenge, and The 'Ghostbusters' cast unite.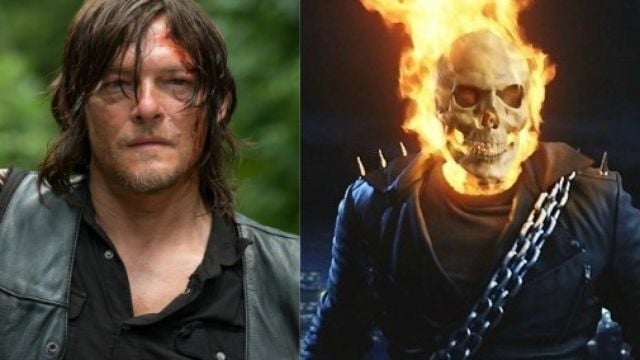 Here's a daily dose of what's heating up the internet:
Norman Reedus Wants to Be Ghost Rider
The Walking Dead star and avid motorcycle enthusiast Norman Reedus is itching to play a classic comic book antihero: stuntman Johnny Blaze aka Ghost Rider. While Nicolas Cage starred in two blockbuster adaptations, Reedus was adamant about tackling a new and improved version of the role, if given the chance. "Hell yeah. It would be a blast," he told Uproxx. "Do I get a skull face that's on fire and all that stuff? Fuck yeah. I'm down." You hear that, Marvel?
" tml-render-layout="inline
The Cavs Take Game 3
Things did not go well for Steph Curry and the Golden State Warriors during Game 3 of the NBA Finals, with Lebron James and the Cavaliers triumphing in a 120-90 blowout. If they want to clinch another NBA championship, the Warriors need to kick things into overdrive – and Curry needs to prove he's MVP for a reason. 

https://www.youtube.com/watch?v=CZ0YexsRCPc
The Ghostbusters Come Together
The Ghostbusters, both old and new, reunited on Jimmy Kimmel Live! Wednesday night. The entourage of 8 discussed the origins of the Stay Puft Marshmallow Man, danced to the theme song, and, of course, lavished praise on the upcoming July 15th reboot. Check it all out in the clip above.