The Daily Heat Index: Relive Your College Years with 'Blue Mountain State: The Rise of Thadland'
Plus, 'Scooby Doo' gets a major upgrade, and the 'Thor: Ragnarok' director hints at a much smarter Hulk.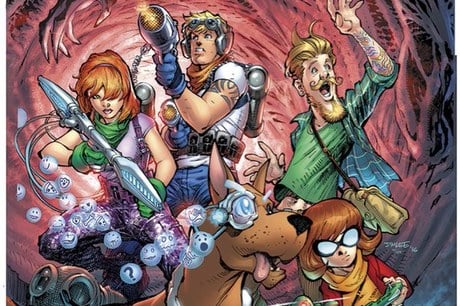 Here's a daily dose of what's heating up the internet:
Blue Mountain State Makes Its Triumphant Return
The boys of Goat House are back and badder than ever in Blue Mountain State: Rise of Thadland. Set to premiere on digital HD and VOD this Tuesday, February 2nd, the Kickstarter-funded film takes us back to good 'ol Blue Mountain State where the rules of the real world do not apply.

After the show's unfortunate cancellation, loyal fans will be happy to know the movie picks up with the original cast preparing for the biggest party they've ever seen, appropriately called 'Thadland.' Girls will be running rampant, booze will flow, and BMS might finally have the appropriate send-off it deserves. God, it feels good to go back to college.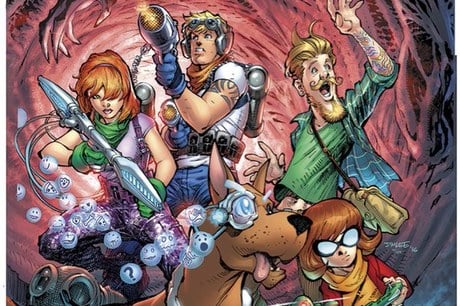 Scooby Doo, Is That You?
In a world where film reboots are spreading faster than a bad case of herpes, it should come as no surprise that the guys dabbling in the comic book realm are beginning to spin the classics as well. In an attempt to keep up with the times, DC Entertainment's latest upgrade has Scooby and the rest of the gang preparing for the end of days with Scooby Apocalypse. The newest image released has Daphne equipped with a rocket launcher, Fred rocking some tribal tattoos, and Shaggy looking like a a quintessential hipster. Though this will probably grab the attention of those who have never been exposed to the 'Scooby Doo' universe before, we'll always remember the subtle weed innuendos and unfortunate use of orange ascots from back in the day. 
Will We See a 'Smarter' Hulk?
We've still got a long wait until Thor: Ragnarok storms into theaters in 2017, but director Taika Waititi has begun to chime in regarding the film's inclusion of The Hulk and where we'll see him after taking off in Avengers: Age of Ultron. With rumors of the 'Planet Hulk' arc being incorporated, and Bruce Banner's conscience slowly molding into the mind of the Big Guy, Waititi explained that this might be something we see down the road in a recent interview with HitFix:
"I think a lot of those conversations have more to do with what's going to come up in future movies … So I think a lot of those decisions are larger group decisions, rather than anything to do with just me or the writer. They have a lot of stuff that they have to consider. But I do think that's the best way to track it. I think we all want that. I think we all want to see that development and the evolution of that character. I also think you can do it in a fun way."
Thor: Ragnarok is already set to be a great addition to the MCU film line-up, but we know just what's going to happen for the God of Thunder and his jolly green companion. Thor: Ragnarok will premiere on November 3rd, 2017.