The Daily Heat Index: Watch Tom Holland Prove That He Deserves His New Role as Spider-Man
Plus, the 'Broad City' girls hit up Seth Meyers, and early reviews are in for 'Captain America: Civil War.'
Here's a daily dose of what's heating up the internet:
" tml-render-layout="inline
Here Comes Spider-Man
Marvel may be keeping their latest iteration of Spider-Man out of the spotlight, but that doesn't mean the newest web slinger can't show off just why he was cast for the part. 19-year old Tom Holland took to Instagram recently to show off his athletic prowess, throwing in flips and acrobatic stunts that will come in handy when the solo Spidey film hits theaters in 2017. While we got our first glimpse at Holland's tricks after he was confirmed to be featured in Captain America: Civil War, we still aren't sure of how the MCU will use this new incarnation of Peter Parker. Regardless, it looks like he'll be an extremely valuable asset for whatever team he decides to side with. 
" tml-embed-width="512″ tml-embed-height="288″ tml-render-layout="inline
Abbi Jacobson: The New Face of Pegging?
Season 3 of Broad City is well underway, and when the ladies of Comedy Central's hit series stopped by Seth Meyers last night, obviously, the topic he was determined to cover was pegging and their infamous episode. For those of you who don't know, "Pegging is when a woman puts on a strap-on and penetrates a man," Ilana Glazer so eloquently describes to the audience. Because the two featured the topic in one of their past episodes, Meyers asks if people have brought it up to them in real time. Abbi Jacobson goes on to say that a recent date brought up how refreshing it was to see it on TV, causing her to question if the guy was inquiring for her to peg him. I guess there are worst things to think on a date, right?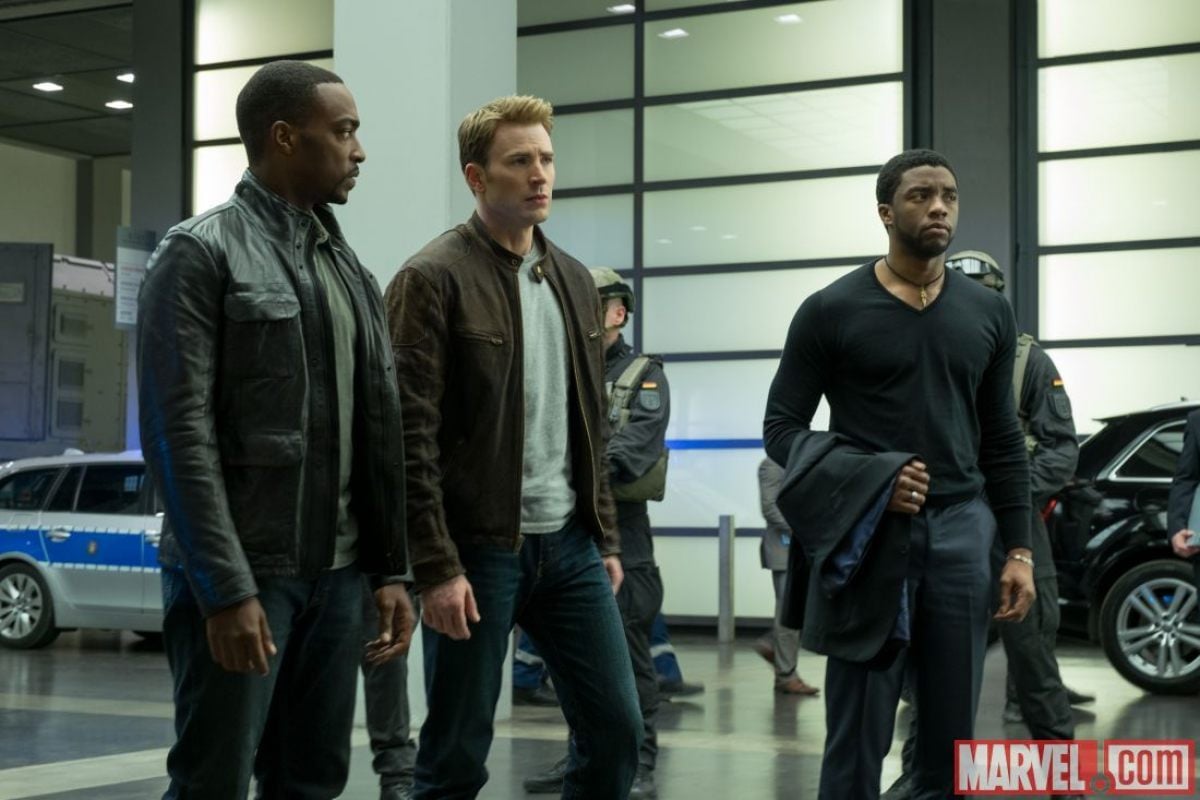 Just How Dark Will Captain America: Civil War Be?
The latest MCU installment may not hit theaters until May 6th, but early reviews are in, and the positive feedback is overwhelming. Despite the original connotation that, due to the large cast, it would come off as more of an Avengers 2.5, the film is most definitely a follow-up to 2014's Winter Soldier. The new additions of Spider-Man and Black Panther are extremely well done with not much focus on unnecessary back story, and you can truly grasp the emotional toll the previous film has taken on each of the characters. Another report from Birth.Movies.Death states that "the last half hour of the film is brutal, both physically and emotionally. The last act plays out as an emotional horror movie because the film gives both Tony and Steve solid reasoning, and because it truly makes you feel the depths of this schism." While it's important not to judge the film solely based off this passed along report, it's safe to say that the Russo Brothers are not messing around with this one.