Dakota Johnson In Talks To Star In 'Spider-Man' MCU Spin-Off Movie 'Madame Web'
The "Fifty Shades of Gray" stunner could be Marvel's next superhero.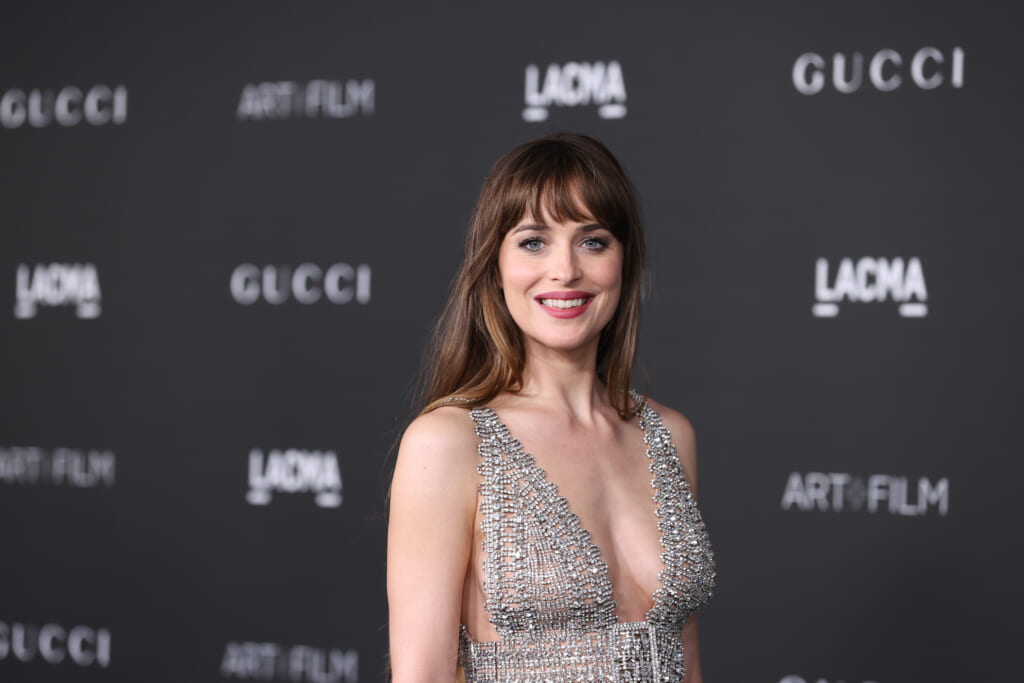 Dakota Johnson may be swinging into the Marvel Cinematic Universe with a new Spider-Man spin-off movie called Madame Webb for Sony Pictures.
The Fifty Shades of Gray actress is reportedly in talks to star in the movie to be directed by S.J. Clarkson with a screenplay by Matt Sazama and Burk Sharpless, according to Deadline.
Marvel's obscure Madame Web character was first introduced in 1980s The Amazing Spider-Man comic book, issue number 210.
The Dr. Strange-like character has been described as a mutant who can predict the future, and is usually drawn as an old woman who is blind, paralyzed and surrounded by web-like machinery to help her stay alive.
Due to her age and medical condition, Madame Web never actively fought any villains. For that reason, sources have stressed it's possible the project could turn into something else. Insiders say due to her psychic sensory powers, she is essentially Sony's version of Doctor Strange.
With their female-led feature, Sony is trying to expand their Sony Universe within the Marvel world. The company controls the film rights to Spider-Man, most recently seen in Spider-Man: No Way Home, a box office smash that has grossed more than $1.7 billion worldwide, according to The Hollywood Reporter.
The Johnson project comes on the heels of several Spider-Man-related Sony movies, including Venom, Venom: Let There Be Carnage and the Jared Leto-starring Morbius, coming out in April after multiple delays.