The Lakers are Unraveling After One Player Secretly Recorded Another Admitting To Cheating on Iggy Azalea
D'Angelo Russell is the snitch, Nick Young the cheater and Azalea is the jilted girlfriend.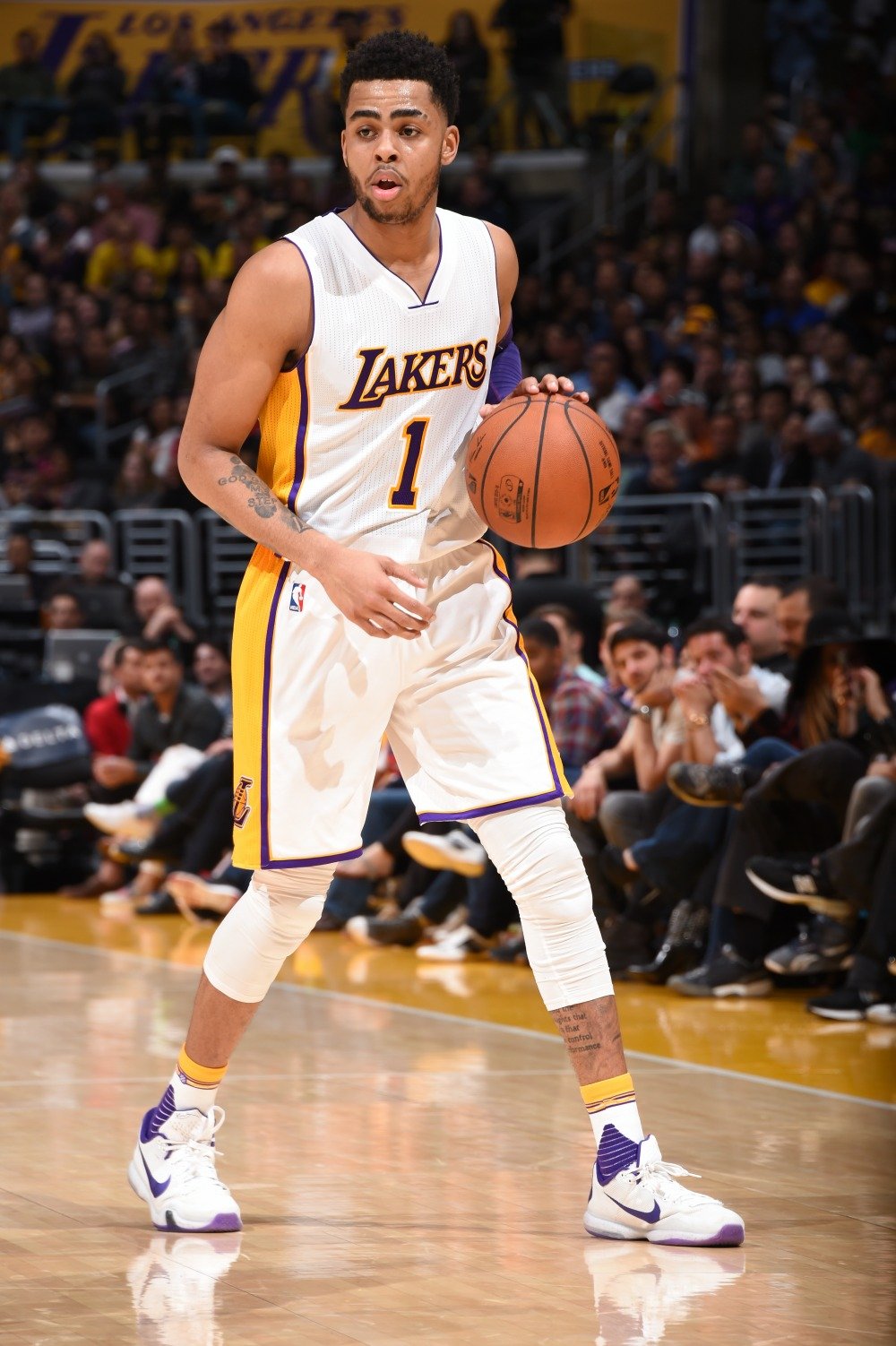 Lakers rookie D'Angelo Russell has become the team's most hated player, at least among fellow Lakers, after secretly recording Nick Young casually talking about cheating on his rapper fiancé Iggy Azalea. Actually, it's not so much the secret recording that the players are mad about, it's the fact that the recording made its way online. 
" tml-embed-width="600″ tml-embed-height="315″ tml-render-layout="inline
According to ESPN's Baxter Holmes, Lakers players are showing their anger at Russell in the most juvenile way possible. Things like making him sit alone at breakfast and moving away from him he enters the locker room. The Lakers, it turns out, don't just play like a seventh grade basketball team. They act like one too.
To outsiders, this is damn funny. A group of grown-ass men are making a teammate eat pastries in solitude because he blew up the spot of one of their own. But inside the Lakers locker room, this is a huge deal. Russell violated the sanctity of the team's bubble, where privacy is paramount. And that, to a group of NBA players, is a bigger sin than cheating on your fiancé, which is why Russell and not Young is the villain of this story. 
But Russell is also the future of the Lakers. The 19-year-old was the number two overall pick in last summer's draft and averaged 15.9 points per game in March, his best month of the season. He needs to succeed in L.A. to make the last several years of ineptitude worth while. His off-the-court antics matter too. And just in case you're skeptical that the drama surrounding this video could leak on to the court, consider this: On Monday night, days after the video became public, the Jazz whipped the Lakers by 48 points, the worst loss in team history.