Surprise! Danny McBride Is Playing Crocodile Dundee's Long-Lost Son
That's not a trailer. THIS is a trailer.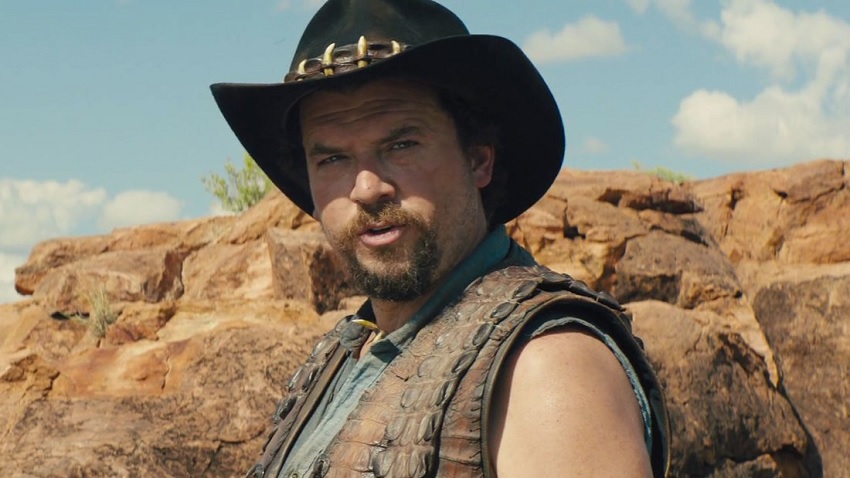 Video Still
" tml-render-layout="inline
Did you know Danny McBride was making a movie in which he played the long-lost son of Crocodile Dundee? Seems like no one knew.
He is, and it's titled Dundee: The Son of a Legend Returns Home. As you'd hope with any Crocodile Dundee movie, big knives are are involved. 
Even better, Paul Hogan—the original big knife-wielder himself—will return. The original movie, Hogan told People, "was a defining moment in my life and one of my proudest accomplishments. Throughout the past few years, I've been thinking about how to bring Dundee to a new generation." 
"I'm excited to introduce the new Crocodile Dundee to the world," Hogan continued, "and look forward to sharing more news about those involved very soon." 
Here's what the website for the movie tells us about the story:
Crocodile Dundee is back. Well, actually, he's missing in the Outback. And the only person who might be able to find him is the loudmouthed American son no one knew he had. Introducing Danny McBride as Brian Dundee. The son of a legend is forced to channel his Aussie roots as he embarks on the ultimate adventure in the land down under.
Even better, we won't have to wait till next year to see Dundee. Its exact premiere date hasn't been set, but we can look for it this summer.