Here's Your First Look at The Punisher from 'Daredevil' Season 2
Frank Castle is a bad, bad man.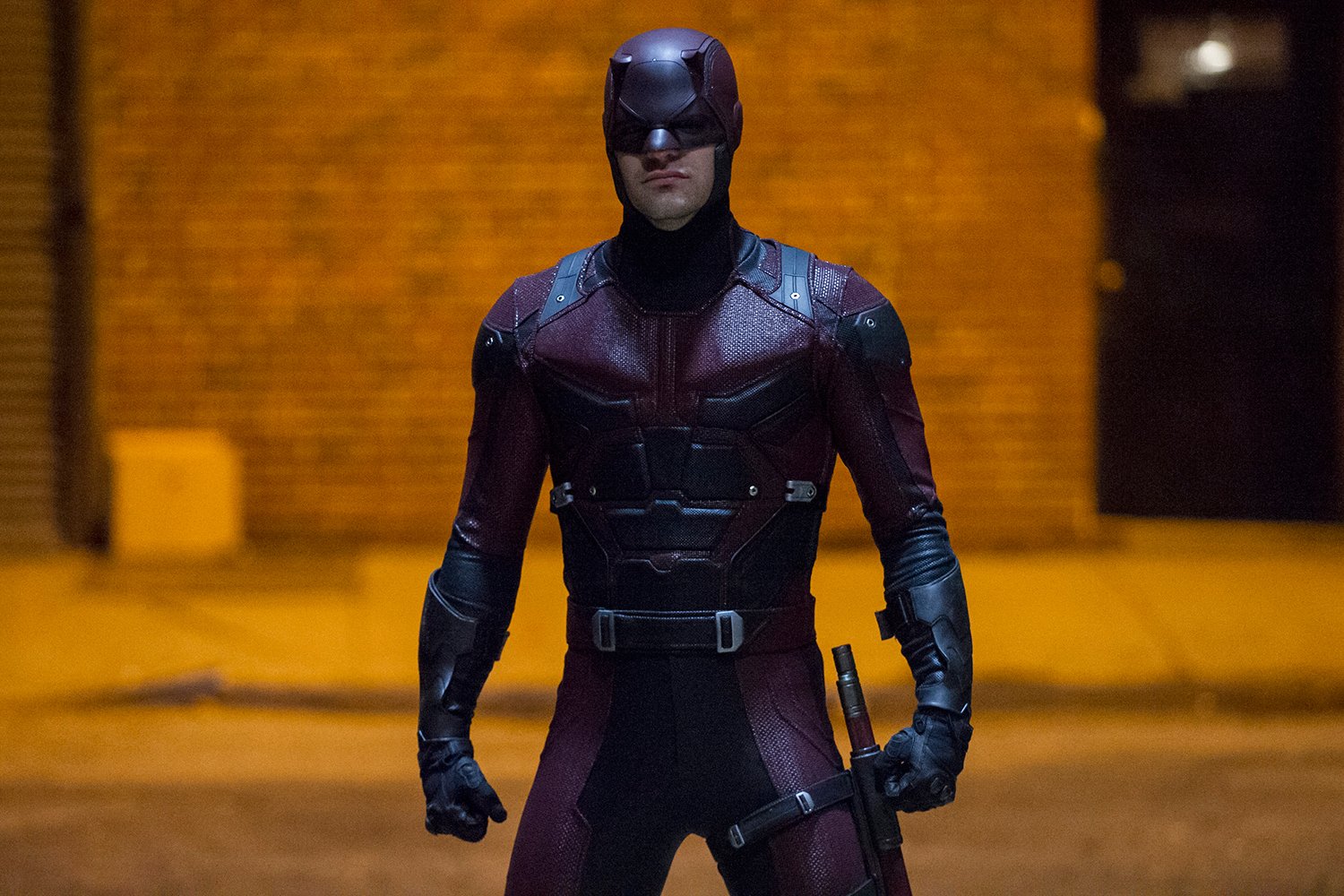 With Marvel-mania in full swing with the success of Netflix's Jessica Jones and the excitement over the Captain America: Civil War trailer, the company is pulling out all the stops to tease its latest installment of costumed heroes — and villains. 

Marvel unveiled the first photos of Benedict Cumberbatch as Doctor Strange on Monday, but Tuesday brought us our first glimpse at The Punisher (The Walking Dead's Jon Bernthal), the anti-hero who's set to go head-to-horns with Daredevil (Charlie Cox) in the second season of Marvel's Daredevil series.
Wrench in one hand and gun in the other is a good look for Bernthal as Frank Castle, the ex-special forces soldier who becomes a violent, angry vigilante with a skull on his chest after losing his entire family to criminals. The Punisher's always been a deeply complicated, near psychopathic character (as anyone who's seen 2004's big-screen portrayal of Castle by Thomas Jane would know), and the second season of Daredevil plans on teasing out his moral complexity. 
"Viewers watching the show will be rooting for this guy with a gun but we're also going to force people — the way we force Matt [Murdock, Daredevil's alter ego] — to second-guess themselves," showrunner Doug Petrie told Entertainment Weekly. "Taking lethal justice into your own hands in America in 2015 is tricky s–t. We have not shied away from the rich complicated reality of Now. If you've got a gun and you're not the police you're going to incite strong feelings. We're stirring the pot and we're aware of the headlines where we live and we're trying to get people to think." 
So is The Punisher a hero or a villain? We'll have to wait until Daredevil returns to Netflix this Spring to find out.