No, 'Darkwing Duck' Is Not Returning to Televison
Lets. Get. Dangerous.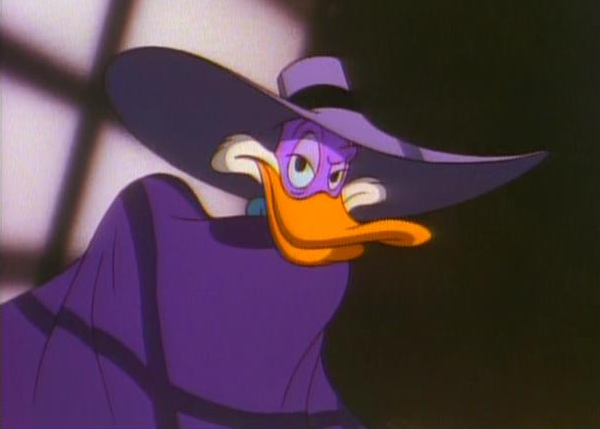 Update: Well, we fell reporting from other sites that fell for an April Fool's Joke from 2015 because we are not smart people. Apologies for getting your hopes up.

Original post: After decades away, beloved '90s cartoon Darkwing Duck will return to TV in 2018, according to Disney.

Darkwing Duck aired its last episode back in 1992, but garnered a cult following from devoted fans. The newly revitalized series will "bring that same energy and bumbling crime-fighting spirit that fans have come to love about Darkwing Duck," Disney said in a statement.

"We're also going to add a gritty look that this generation of kids love. It's our goal that fans of old and new will enjoy the new Darkwing Duck," the network added.
"Add a gritty look" can be a bit worrisome given the over-reliance on darkness and dreariness in modern remakes of the Batman and Superman franchises, but we can see this working out nicely for our beloved Drake Mallard.

If 2018 sounds like a long wait for those who grew up on Darkwing Duck, never fear: there's a comic book adaption in the works for April 2016 from Joe Books. There's plenty of time to get dangerous before the new series rolls around.