Dave Chappelle Sued By Man Who Threw a Banana Peel at Him
Shouldn't this be… the other way around?
(Getty Images)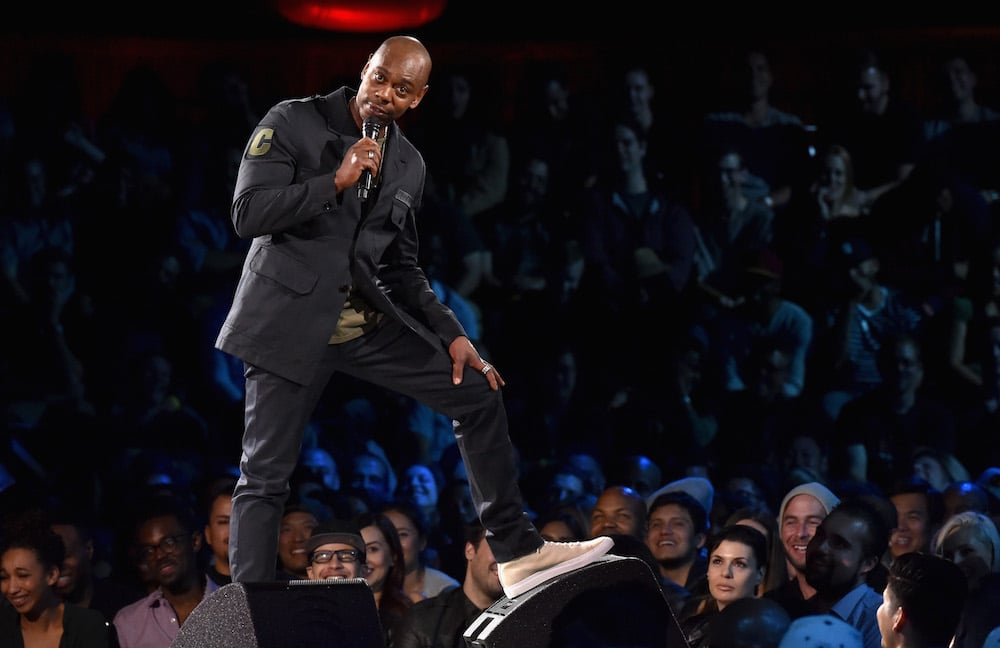 Dave Chappelle can't catch a break. First, he has a banana peel thrown at him during a 2015 show in Santa Fe, New Mexico, and now he's being sued by the guy who did it.
Christian Englander, in a lawsuit filed Friday, claims he hurled said banana peel at the comedian after something he said in his routine offended him. He insists there were no racist motivations, despite what some TMZ staffers said at the time.
But Englander is claiming to be the victim here because Chappelle's bodyguard struck him twice afterwards. Sounds like he had it coming…
Englander faced charged of "battery and disturbing the peace," according to Fox News, but Chappelle didn't give a shit and dropped them. He even worked the bit into his act.
This case sounds like a bunch of monkey business, if you ask us.
Chappelle has bigger fish to fry anyway: he's faced considerable backlash for what some have deemed "transphobic" material.